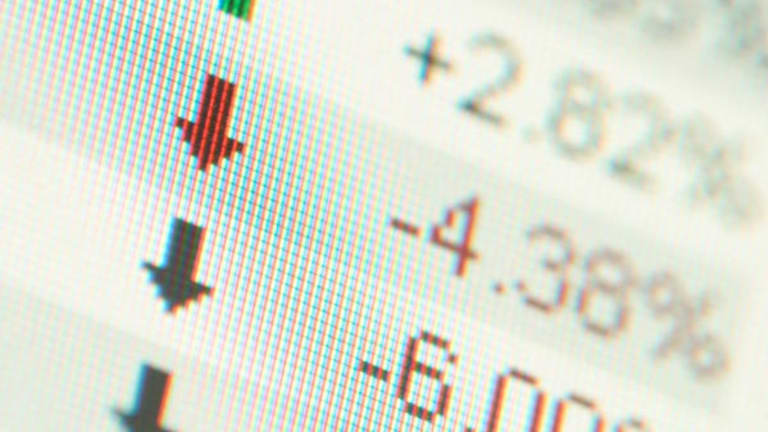 Citi, AIG, CIT: Financial Winners and Losers
Citigroup, AIG and CIT are some of the biggest winners in the market today. Goldman Sachs lost ground.
Citigroup, AIG and CIT are some of the biggest winners in the market today. Goldman Sachs lost ground.
Updates with Goldman decline in final paragraph.
NEW YORK (
) -- Losers are winners on Thursday, with some of the biggest victims of the financial crisis, many of them largely owned by the U.S. government, posting big gains.
Shares of
Citigroup
(C) - Get Report
rose 9.1% on a
report
in the
New York Post
that hedge fund manager John Paulson has been buying up shares of the troubled bank.
Paulson catapulted to fame last year as it became clear he was one of the biggest winners among those who bet heavily against the U.S. housing market. Paulson & Co. hired long-time Fed Chairman Alan Greenspan last year.
The report said Paulson has kept his holding beneath the 5% threshold that would trigger a public filing.
AIG
(AIG) - Get Report
is another big gainer, with its shares closing 27% higher at $47.84. AIG's shares have more than tripled since Aug. 4, as the scandal-plagued insurer has returned to profitability and appears to have found at least a temporary new life under CEO Robert Benmosche. The former chairman and CEO of
MetLife
(MET) - Get Report
became AIG's fourth CEO in the last 14 months when he took over the post Aug. 10.
Fannie Mae
and
Freddie Mac
, two other left-for-dead financials that have enjoyed big rallies this month, gained 3.8% and 10.3%, respectively.
CIT Group
(CIT) - Get Report
, which like Fannie and Freddie started the day in the red, turned around sharply midday and jumped 23% to close at $1.56. CIT narrowly averted bankruptcy a month ago, and analysts at Keefe, Bruyette & Woods and Sandler O'Neill both have $1 target prices on the stock. They argue shareholders are likely to be heavily diluted in a restructuring, with
debt holders
likely getting a big slug of equity in exchange for accepting less than they are owed.
Most of the more stable financial companies were down all morning but moved into positive territory in the early afternoon.
JPMorgan Chase
(SYMBOL)
shares rose 0.35%,
Bank of America
(BAC) - Get Report
added 0.73% and
Wells Fargo
(WFC) - Get Report
notched up 0.43%.
One major financial that lost ground Thursday was
Goldman Sachs
(GS) - Get Report
. The bank has become a punching bag for the press, Congress, and many members of the public due to perceptions it benefitted unfairly from the government bailout of AIG. A recent article in
The Wall Street Journal
that shed light into questionable research and trading practices at Goldman has sparked various regulatory inquiries, though few expect the blue chip investment bank is in serious trouble. Goldman stock dropped 0.56%.
--
Written by Dan Freed in New York
.