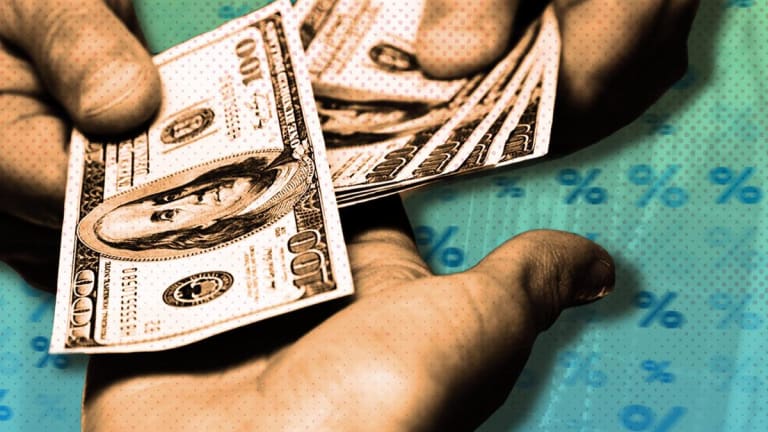 Circor Shares Soar on Crane's $1.7 Billion Buyout Offer
Crane Co.'s buyout offer for Circor is a 47% premium to Circor's closing price on Monday.
Shares of Circor (CIR) soared nearly 40% to $42.87 Tuesday after industrial manufacturer Crane Co. (CR) offered to buy the smaller company in a deal valued at $1.7 billion.
Circor issued a statement Tuesday afternoon rejecting the offer, saying it was "highly opportunistic, substantially undervalued Circor and its future prospects, and did not constitute a basis for engaging in further dialogue with Crane at this time."
Under the proposal, Crane would pay $45 a share in cash for each Circor share outstanding, a 47% premium to Monday's closing price of $30.66. Crane said the proposal was made on April 30, and Circor rejected the bid on May 13.
Crane said in a statement that it had proposed the all-cash transaction to Circor President and CEO Scott Buckhout on April 30, but the company's board rejected the offer.
"While we had hoped to complete a transaction privately, the board's rejection of our proposal without comment or discussion led to our decision to make our proposal known to Circor shareholders so they can express their views directly to the Circor Board," said Max Mitchell, Crane's president and CEO. "Based on Circor's history of underperformance and inability to meet its own financial targets, we believe Circor's standalone plan is unlikely to generate value comparable to what we are proposing."
Crane said it is confident the deal could close quickly because the transaction will not be subject to a financing contingency; there are significant resources available to complete confirmatory due diligence, and the two companies are complementary businesses with no expected regulatory delays.
Circor said "it has a proven track record of executing on its strategic priorities to invest in growth and expand margins and has taken and continues to take action to improve cash flow and strengthen the company's balance sheet."
Among other things, Circor said it has driven solid execution in industrial business with significant margin expansion for the full year 2018 and "transformed the aerospace and defense business, driving substantial operational and financial performance improvement."
Shares of Crane were off 1.6% to $82.96.