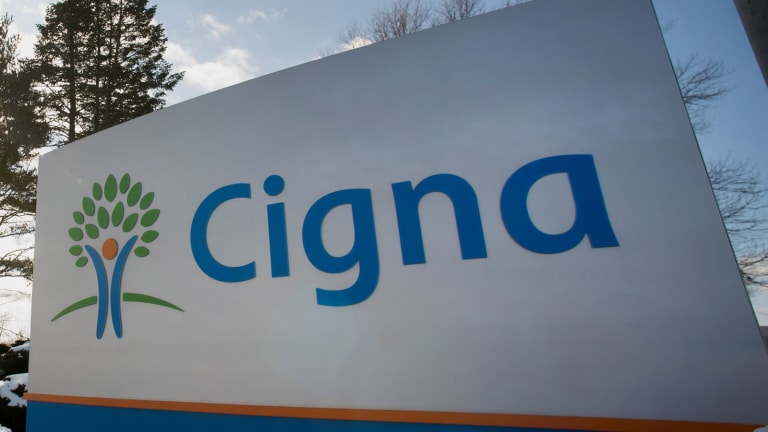 Cigna Says No to Anthem Takeover Bid, Wants Higher Offer
Anthem announced a $47 billion takeover bid for Cigna on Saturday but Cigna thinks the offer is too low.
NEW YORK (TheStreet) -- Anthem (ANTM) - Get Anthem, Inc. Reportunveiled a $47 billion takeover bid for Cigna (CI) - Get Cigna Corporation Report Saturday after months of negotiations had stalled. But on Sunday, Cigna rejected the bid as inadequate and not in the best interests of Cigna's shareholders. Cigna has balked at Anthem's takeover approaches in large part because of corporate governance issues and who would run the combined insurer.
In a statement published on Saturday, Anthem said Cigna had pushed for its chief executive, David Cordani, to lead the merged company immediately, even though the smaller insurer would effectively be acquired in the contemplated deal.
A scramble has broken out within the industry as various providers jockey for position and make overtures to rivals. Others have been quietly maneuvering as well. UnitedHealth Group (UNH) - Get UnitedHealth Group Incorporated Report, the biggest American health insurer by revenue, recently made a preliminary approach to Aetna (AET) , a person briefed on the matter said. A number of companies have indicated their interest in buying Humana (HUM) - Get Humana Inc. (HUM) Report, one of the smaller major insurers but one with a valuable Medicare franchise.
Among those companies that had expressed interest is Anthem, though the bigger insurance provider is currently focused on combining with Cigna, people briefed on the company's plans said. Another is Cigna. The Affordable Care Act has been driving the flurry of merger discussions. Passage of the law in 2010 transformed the health insurance industry by expanding the government Medicaid program for low-income people in many states and giving insurers access to millions of additional customers through state marketplaces.
Other parts of the health care industry, from drug manufacturers to device makers, have seen enormous amounts of merger activity. But the insurance sector has been relatively dormant for the past three years after a brief flurry of deals by the big insurers. Government programs like Medicare and Medicaid are increasingly turning to private health plans to offer coverage, and insurers view these markets as potential growth areas.