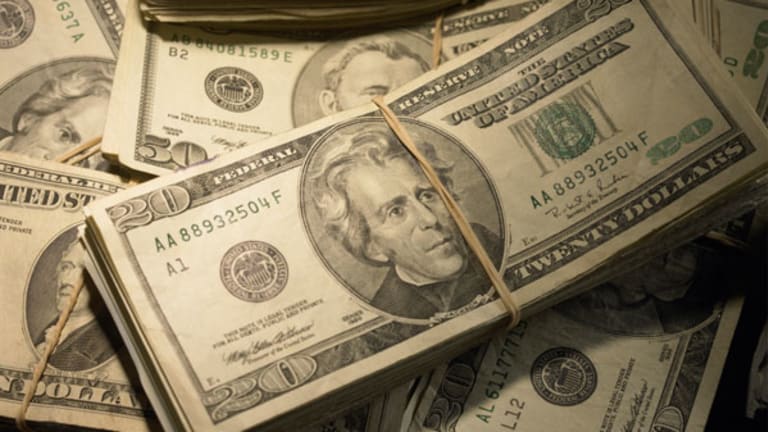 Laudani: Cautious Optimism on First Solar
The company needs to get a handle on its gross margin.
This article originally appeared on RealMoney.com. To read more content like this AND see inside Jim Cramers multi-million-dollar portfolio for FREE, Click Here NOW.
I don't attend many analysts meetings. Usually they are a big waste of time for a busy guy. But that doesn't mean I don't try to game the meeting ahead of time. First Solar (FSLR) - Get First Solar, Inc. Report holds its annual analyst meeting on Wednesday March 19 and I am cautiously optimistic. If the company can halt its margin decline, investors will see the light.
Just three weeks ago, First Solar reported a lousy fiscal 2013 fourth quarter and guided down the first quarter. For the quarter, revenue fell 28.6% to $768 million vs. a Street estimate of $976 million. (Total stinker!) Management blamed the miss on confusing revenue recognition policies. (Whatever)
But what really burned investors was the lowered first quarter guidance. I don't think anyone expected the company to forecast revenue between $800 million and $900 million. Investors were expecting revenue north of $905 million. The stock dropped 13% on the news.
Normally, after that kind of earnings report, I'd skip the analyst meeting. After all, who wants to sit through a bunch of depressing slides while management tries to explain away the last two quarters? And for all that listening and note taking, you only get is a chicken sandwich and a cookie.
For the stock to head significantly higher, the company has to get a handle on its gross margin. Gross margin has totally collapsed. In the last five years, gross margin is down 48%. In fiscal 2009, the company sported a 50.56% gross margin.
FSLR ended 2013, with a disastrous 26.07% margin. That's a big problem. Right now, the consensus estimate for 2014 is 21.57%. That's down again. And for 2015, analysts think margins will just flatten out. Not good.
In 2013, First Solar was able to lower the manufacturing cost per watt the most since 2010. That eventually has to flow though the gross margin line. And that's why I'm cautiously optimistic.
At the end of February, First Solar announced it set a world record for solar cell efficiency. The company said its cadmium-telluride (CdTE) photovoltaic (PV) solar cell "conversion efficiency" reached 20.4% vs. 19.6% last year.
As the company commercializes this technology, it can only mean lower costs and better sales growth. Because of its strong research and development efforts, First Solar was able to boost its average production solar module efficiency to 13.4% in the fourth quarter, up 0.6% from 12.9% in the same period last year.
The latest production modules were up to 13.9% efficiency. While that sounds small, the increase in efficiency makes First Solar equipment "best of breed" and highly desirable to buyers.
At Wednesday's analyst meeting, I think management will outline a roadmap to higher margins by increasing production of advanced solar modules. With 13% to 15% revenue growth projected over the next two years, any hike in gross margins will drop to the bottom line and drive the stock into the mid $70s. Better margins on top of strong sales growth will help investors to see the light.
Editor's Note: This article was originally published at 12 p.m. EDT on
Real Money
on March 18.
At the time of publication, Laudani had no positions in the stocks mentioned. Christopher Laudani is the founder and president of ShortIdeas.com, a short-only equity research firm.