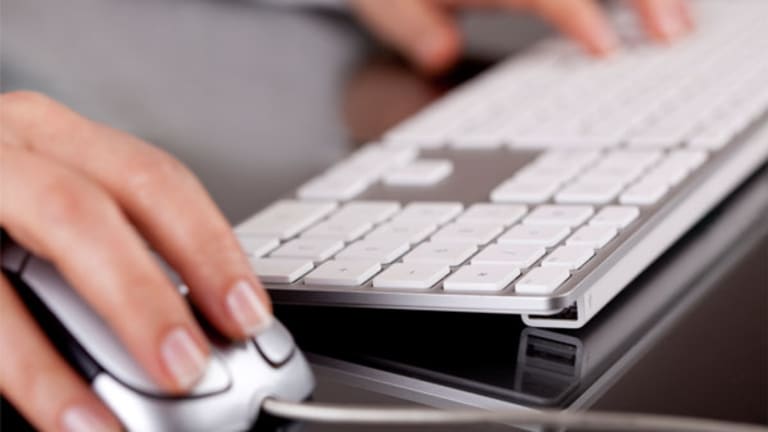 Chinese IPOs Skip U.S.
New Oriental Education is an exception to the rule of mainland firms listing in Hong Kong.
BEIJING -- Last week saw a head-turning IPO from an up-and-coming Chinese chain of language schools.
New Oriental Education & Technology Group
(EDU) - Get New Oriental Education & Technology Group, Inc. Sponsored ADR Report
saw shares zip upward by 39% Thursday in its first trading day on the New York Stock Exchange.
One reason, perhaps, for the firm's strong debut is that Chinese IPOs have lately been in short supply, despite American investors' healthy appetite for emerging-market growth stories. New Oriental was the first Chinese IPO to list on the NYSE this year. A second, device-maker
Mindray Medical International
, last week filed to sell up to $276 million in shares on the NYSE.
But New Oriental Education and Mindray are the exception. The rule among more mainland companies lately is to pass up American exchanges in favor of Hong Kong -- a worrying trend for the NYSE and Nasdaq, which have already missed out on several multibillion-dollar China IPOs this year.
Some Chinese firms looking to go public "really feel the Hong Kong market is just as prestigious and offers competitive liquidity," says Ran Wang, CEO of China eCapital, a Beijing-based investment bank.
Though its corporate governance standards are considered high, rules for the Hong Kong exchange aren't as strict as those in the U.S. under Sarbanes-Oxley. Also in its favor, Hong Kong feels culturally familiar to many mainland executives, and it's been considered a part of China politically since the British handover in 1997.
"The
state-owned enterprises tend to view Hong Kong as part of China now," says Wang. "The regulatory environment there is better than local
mainland exchanges, and yet it is not totally foreign."
All these factors helped the main board of the Hong Kong Stock Exchange land eight new listings of mainland companies in the first six months of 2006. That marks a sharp increase from 2005, when the Hong Kong exchange listed just four Chinese stocks in the same period, according to PricewaterhouseCoopers.
Hong Kong's main board boasts 86 mainland-based companies to the NYSE's 17.
A number of high-profile Chinese candidates have recently opted to stay on their own side of the Pacific. Case in point: next month, China's biggest bank, Industrial and Commercial Bank of China (ICBC), has plans for a blockbuster IPO in both Hong Kong and Shanghai, bypassing the U.S. altogether. Reports speculate the debut could raise around $20 billion -- a painful lost opportunity for the New York exchanges.
An ICBC press officer in Beijing declined to comment on whether the bank might later seek a U.S. listing.
Over the past year, three of the other biggest mainland banks -- Bank of Communications, China Construction Bank and Bank of China -- have all had multibillion-dollar listings in Hong Kong. Bank of China's June debut in Hong Kong raised $11.2 billion, the fourth-largest IPO on record.
None of the banks have chosen to follow up their Hong Kong IPOs with U.S. listings.
Sarbanes-Oxley rules pose a special problem for the huge state-owned Chinese banks, which are struggling to improve weak internal controls spread across tens of thousands of bank branches.
Then there's the expense, which applies to any company seeking a U.S. listing. It's generally reckoned to cost $1 million for a company to get into compliance with the much-reviled Section 404 of Sarbanes Oxley, which requires management to sign off on a company's internal controls.
"Logically, the thing you need to consider is whether the cost of becoming 404 compliant is worth the extra valuation you're going to get for going to the U.S. and the extra liquidity," says Alan Seem, a Beijing-based partner at the law firm of Shearman & Sterling.
Lately, some of China's biggest companies have been deciding the answer to that question is "No."
The Hong Kong exchange isn't as liquid as the far-larger U.S. exchanges. But companies that list in Hong Kong can still arrange ahead of time to sell shares to large U.S. institutional investors on the day of the IPO.
Though some of the huge financial outfits have stayed away, the U.S. has continued to attract mainland technology companies happy to satisfy tech-hungry American investors.
Baidu
(BIDU) - Get Baidu, Inc. Sponsored ADR Class A Report
drew attention for its $109 million Nasdaq debut last August, which saw shares soar more than 350% in their first day of trading. Also last year,
Hurray! Holdings
( HRAY) raised $70 million on the Nasdaq.
"U.S. fund managers are known for understanding technology investing and, therefore, being more willing to accept new technology concepts and give the proper valuation," says Jesse Liu, chief financial officer of Hurray.
Liu believes a U.S. listing is worth it for a tech company such as Hurray, since it carries more weight with both customers and business partners. But there are disadvantages, too. The sheer distance of the U.S. from China makes it more difficult to keep in touch with investors, and the expense of regulations is another burden, he admits.