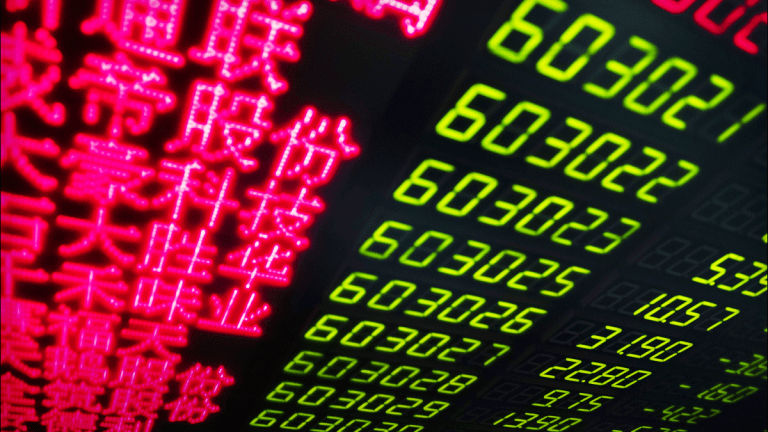 China to Retaliate With Tariffs on $75 Billion of U.S. Goods
China will announce tariffs on U.S. goods in the latest salvo in the ongoing trade war between the world's two largest economies.
China said Friday it would levy retaliatory tariffs on 5% to 10% on another $75 billion worth of U.S. goods, including oil, effective Sept. 1, as well as resume 25% tariffs on U.S. autos, effective Dec. 15.
"In response to the measures by the U.S., China was forced to take countermeasures," the Chinese State Council said in a statement on Friday. "The Chinese side hopes that the U.S. will continue to follow the consensus of the Osaka meeting, return to the correct track of consultation and resolve differences, and work hard with China to end the goal of ending economic and trade frictions."
China had paused the tariffs in April.
The action followed President Donald Trump move earlier this month when he threatened to impose 10% tariffs on another $300 billion of Chinese goods. Some of the tariffs had been delayed to avoid effecting the holding shopping season.
Hu Xijin, the editor-in-chief of the Global Times, had said on Twitter earlier that "Based on what I know, China will take further countermeasures in response to US tariffs on $300 billion Chinese goods."
"Beijing will soon unveil a plan of imposing retaliatory tariffs on certain US products," he wrote. "China has ammunition to fight back. The US side will feel the pain."
China's Ministry of Commerce spokesman Gao Feng said Thursday that "if the U.S. obstinately clings to its own way, China has no choice but to take corresponding countermeasures," according to a CNBC translation, adding that "the U.S. should change its wrong actions."
The U.S. announced that it would increase tariffs on some Chinese goods starting Sept. 1, but President Donald Trump delayed some of the levies due to concerns about the economy. China had halted purchases of agricultural goods and allowed the yuan to weaken earlier this month after Trump approved 10% tariffs on the nearly $300 billion in Chinese imports.
Federal Reserve officials saw the economy as "resilient" in July, even as they voted to cut interest rates for the first time in more than a decade based on worries about the possible impact on business confidence from President Donald Trump's trade war with China, according to the minutes from the July 30-31 meeting. 
Federal Reserve Chairman Jerome Powell is scheduled to give a speech Friday at 10 a.m. ET on "monetary policy challenges."
Save 57% With Our Labor Day Sale. Join Jim Cramer's Action Alerts PLUS investment club to become a smarter investor. Click here to sign up.