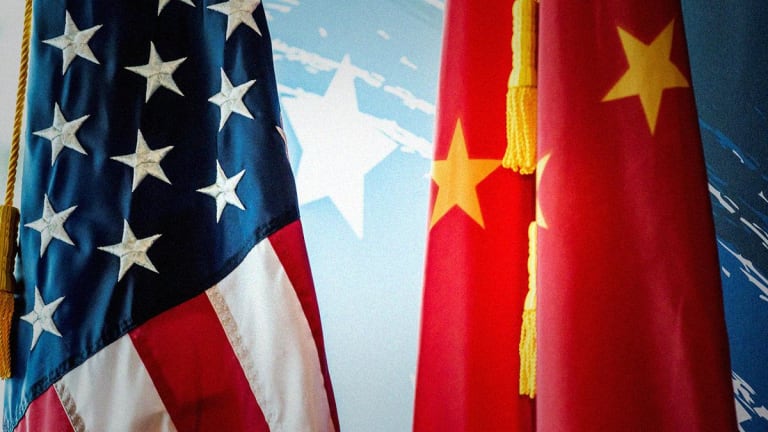 China Commerce Ministry Says New Trade Talks With U.S. Set For Early October
U.S. stock futures up sharply on signs stalled talks may be getting underway again.
China's Commerce ministry said in a statement overnight that a new round of face-to-face trade talks will be held with the U.S. in Washington in early October.
The move follows telephone consultations between Vice Premier Liu Heying and U.S. Treasury Secretary Steve Mnuchin, according to the statement. 
The discussions will be preceded by lower level technical talks in mid-September according to the statement.
The stalled trade talks led President Donald Trump to impose a new round of tariffs on Chinese goods this week.
Concern that Trump's trade war with China is leading to a global economic slowdown has been growing. Orders for new exports from the U.S. fell for a second straight month in August, according to an Institute for Supply Management report this week.
U.S. stock futures moved higher late Wednesday. Futures contracts on the Dow Industrials pointed to a 220-point gain. Those for the S&P 500 indicated a 23-point rise. Nasdaq futures contracts pointed to a 76-point rise.
U.S. stocks rose Wednesday on easing political tensions in Hong Kong and an effort to block U.K. Prime Minister Boris Johnson from crashing out of the EU with no agreement on a series of financial and emigration issues.