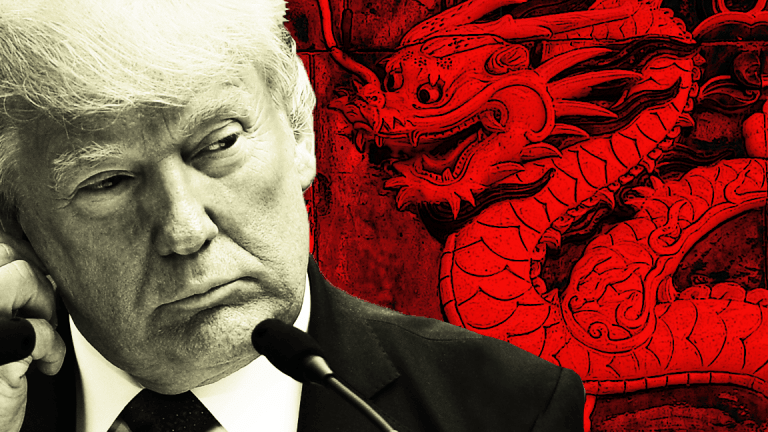 China Announces Potential Retaliation for Trump Tariffs
China's commerce ministry outlined a two-step plan to impose retaliatory tariffs on U.S. goods if the two countries fail to reach an agreement.
China's Ministry of Commerce announced proposed tariffs on $3 billion of imports from the U.S. overnight in response to President Trump's imposition of tariffs on steel and aluminum imports.
In a statement the ministry said the initial tariffs would be imposed on about $1 billion of imported goods "If China and the United States fail to reach a trade compensation agreement." The 15% levies would affect fresh fruit, dried fruit, nuts, wine and seamless steel pipes, according to the statement.
The second round of tariffs, at 25%, would be imposed on about $2 billion in imports including pork and recycled aluminium after further evaluation of the effect of U.S. tariffs on China.
The statement said Trump's decision to impose tariffs based on national security concerns had "severely damaged the multilateral trade system."
U.S. stocks fell sharply Thursday after Trump announced plans to impose tariffs on an additional $60 billion in Chinese imports saying that Chinese companies routinely steal U.S. companies' intellectual property.
Stocks opened sharply lower in Tokyo where the Nikkei 225 index lost 2.85% in early trading.
Employees of TheStreet are restricted from owning individual equities.