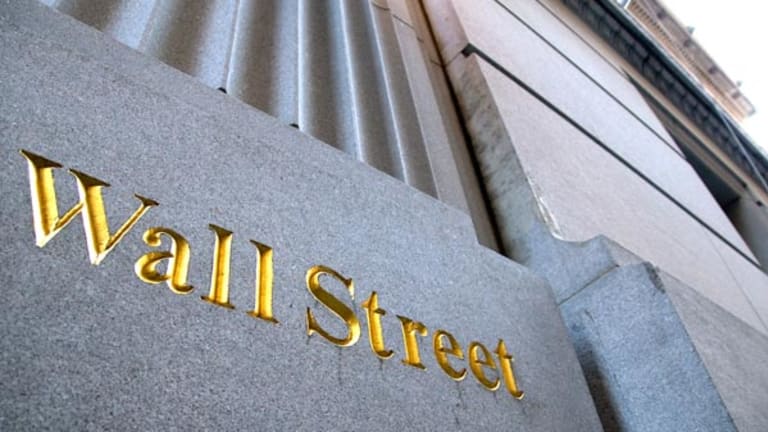 Checking In on Real Estate Funds
The housing sector fared poorly this week. Here's a look at how real estate funds performed amid the problems.
It's a natural time to put a spotlight on funds in the real estate sector.
Foreclosures abound, as homeowners walk away from properties whose values have imploded from their purchase price. The Mortgage Bankers Association reported year-end 2007 foreclosures at an all-time high and late payments at a 23-year high.
Real estate investment trusts, or REITs, and real-estate-focused financial firms that borrow money to buy income producing properties or mortgage-backed securities are teaching a risk-averse public the meaning of the term "margin call."
Carlyle Capital borrowed $32 for every dollar of equity capital to buy $22 billion in mortgage debt. When the value of its collateral went south, its Wall Street bankers issues a margin call to put up more money.
The failure to meet margin calls forces the liquidation of potentially illiquid mortgage securities. The fear is that this may further push down prices, triggering more margin calls and forced sales and leaving nobody willing to fund real estate purchases.
The worst-performing fund this week,
iShares FTSE NAREIT Mortgage REITs Index Fund
(REM) - Get Report
, amputated 28.57% of shareholder value in the five trading days ending March 6. The fund's 26.51% holding in
Annaly Capital Management
(NLY) - Get Report
dropped 23.99% on lower estimates of this mortgage REIT's book value.
Down 83.09%, fund holding
Thornburg Mortgage
(TMA)
failed to satisfy a $28 million margin call, defaulted on lending agreements, and risks bankruptcy. Another holding,
Deerfield Capital
(DFR)
, crashed 70.59% after being squeezed into the fire sale of $1.3 billion in residential bonds at a loss of $152.9 million.
The
iShares DJ US Home Construction Index Fund
(ITB) - Get Report
, off 14.25%, is the second-worst real estate fund this week. Every single holding fell for the period, with
WCI Communities
(WCI)
at negative 26.56%,
Meritage Homes
(MTH) - Get Report
at negative 19.49%,
Hovnanian Enterprises
(HOV) - Get Report
at negative 18.61%, and
Pulte Homes
(PHM) - Get Report
at negative 17.91% leading the way down.
Even after laying off 575 workers in November, WCI Communities warned that its fourth-quarter pretax loss could hit $460 million.
The best two funds short the members of the Dow Jones U.S. Real Estate Index. The
UltraShort Real Estate ProShares
(SRS) - Get Report
returned 14.25% using 200% negative leverage. That's twice as much as 6.99% earned by the unleveraged
ProFunds Short Real Estate ProFund
(SRPIX) - Get Report
.
Holdings in Thornburg Mortgage,
iStar Financial
(SFI)
(down 30.76%) and
RAIT Financial Trust
(RAS)
(down 28.48%) contributed to the outsized performance of these funds.
The
RMR Asia Pacific Real Estate Fund
(RAP)
stayed above water. Though it's down for the year, it gained 0.54% this week by staying far enough away from the U.S. real estate market.
Also not doing too poorly this week was the
Cohen & Steers European Realty Shares
(EURAX)
, which narrowly lost 0.23%. One of its holdings,
Unibail-Rodamco
, added 4.09% in the period after winning approval to develop a new shopping mall in Stockholm, Sweden.
David Seiders, the Chief Economist for the National Association of Home Builders, made the case this week that to save the U.S. economy from recession, we must first save the homebuilding industry. His organization is asking Congress for $15,000 tax breaks for new home buyers, in order to promote purchases.
In addition, home builders such as Pulte and
KB Home
(KBH) - Get Report
are hoping the transition to environmentally friendly "green" homes may help revitalize the industry. However, they have yet to see a significant difference in sales.
Kevin Baker became the senior financial analyst for TSC Ratings upon the August 2006 acquisition of Weiss Ratings by TheStreet.com, covering mutual funds. He joined the Weiss Group in 1997 as a banking and brokerage analyst. In 1999, he created the Weiss Group's first ratings to gauge the level of risk in U.S. equities. Baker received a B.S. degree in management from Rensselaer Polytechnic Institute and an M.B.A. with a finance specialization from Nova Southeastern University.