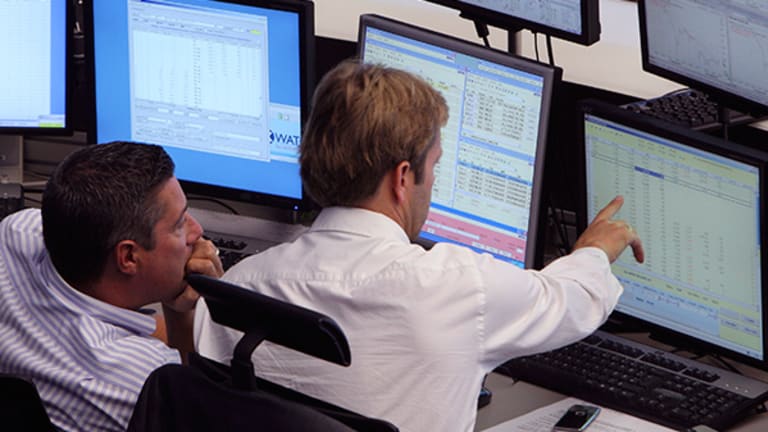 Check Out These 15 Stocks With Solid Dividend Yields
Here are 15 stocks that boast solid dividend yields and are growing earnings.
This article was first published on Real Money on Nov. 10 at 1:30 p.m. ET
The combination of a Trump victory and Republican control of Congress was a surprise to many investors, this week. One of the biggest moves we've seen since is the 26 basis-point increase in the yield of the benchmark, 10-year U.S. Treasury note, to 2.09%.
This is the first time the bonds, which yielded just 1.6% at the end of the third quarter, have offered more than 2% to investors since January. While the Dow Jones Industrial Average has rallied 365 points since word of the Trump victory, dividend-paying stocks are one area of the market that has lagged, as rising bond yields offer direct competition for investors' dollars.
Whether it's retirees looking for consistent income from a savings nest egg or investors with a generally lower risk appetite, many folks are seeing losses in "stable" dividend stocks like energy utilities in the past two days that are equal to the amount of dividend income expected for an entire year.
For example, Duke Energy (DUK) - Get Free Report , the North Carolina-based utility, which is one of the largest in the S&P 500 index, has declined $4.28 a share -- or 5.3% -- over the past two trading sessions. In comparison, the company has an indicated annual dividend rate of just $3.42 a share, or a 4.5% yield.
With that in mind, higher long-term interest rates will need to cause investors to shift their thinking away from chasing the highest yields available and toward companies with higher earnings and dividend growth potential.
As a reminder, the yield on the 10-year isn't rising because of the notion that the FOMC might increase the overnight lending rate -- that's an entirely different equation. Rather, long-term rates are rising because of the belief that a Trump administration will cut taxes, increase infrastructure spending and likely boost the national budget deficit. The lower the bond price, the higher the yield -- and lower foreign demand means that yields need to increase to entice buyers.
The net effect of this strategy increases future inflation expectations. To a lesser extent, foreign buyers of U.S. debt are also pulling back, as measured by demand from an auction of 10-year notes on Wednesday.
We've already identified utilities as a loser in a rising rate environment, but who potentially wins in this scenario? Banks and other areas of the financial sector that have been starving for a steeper interest rate yield curve since the financial crisis last decade.
Banks borrow at the short-term interest rate and yield at the long-term rate, so the wider that spread becomes, the more money they can potentially make each day. JPMorgan Chase (JPM) - Get Free Report , the largest bank in the S&P 500 index, has gained more than 7% in the past two trading sessions. Action Alerts PLUS holding Wells Fargo (WFC) - Get Free Report , the next-largest financial institution, has posted a double-digit return in the same period and returned back above the level it was trading at before the recent fake-account scandal.
Dividend investing is a total-return game: it's the dividend yield plus the potential for gains in the underlying stock. As we've seen with utilities this week and oil and gas master limited partnerships in the past couple of years, winning on both sides of this equation is now more important than it has been in a long time.
As a result, I ran a screen on Bloomberg today to find companies with secure dividend yields north of 2.2% that are growing earnings. I then focused on the names that expected to grow the payout by at least 10% in the next year, as investors will pay a premium for growth in almost any environment. This way you can receive a higher yield than the 10-year Treasury note, with the potential for price appreciation on the back end. I measured dividend security by looking for cases where annual earnings were at least twice as much as the dividend payment.
The search yielded 15 names from five different sectors. These stocks have attractive fundamental attributes and are potential candidates for a diversified portfolio, following further individual consideration:
Employees of TheStreet are restricted from trading individual securities.