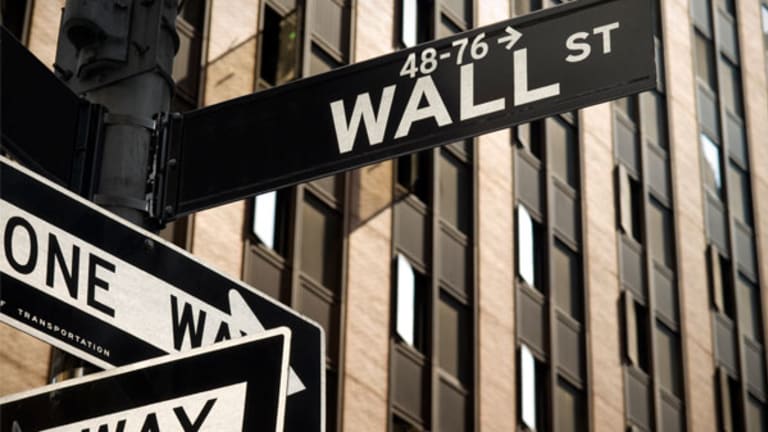 Cheap Is a Relative Term
<I>Real Money's</I> Sham Gad channels Einstein to keep investing as simple as possible and no simpler.
Buying stocks on the cheap is one of those things that everyone preaches about but it is not so easily done. After all, how do you determine if you have bought something at a cheap price? I guess if you buy shares at $20 and sell at $35, then $20 can be deemed a cheap price.
Then you again, it could be that you bought at a rich price only to sell off at an even richer price. Or even worse, you buy something truly cheap at $20, it goes to $10 and you sell -- and then it goes up to $30. We've all been there before.
Cheap, at least to me, is a relative term. It's all about what you are getting for what you buy. Let's look at
Blackberry
undefined
, formerly known as
Research In Motion
. Today the stock trades at $16 but a few months ago the shares were trading below $7. By that metric, it a lot of data points suggested that BBRY was undeniably cheap: Cash per share was around $6 and the stock traded for less than one half of book value. Yet even at $16, shares are not unattractive today: you still have $5.70 per share in cash against book value of $18.15.
This article originally appeared on March 20, 2013, on RealMoney. To read more content like this + see inside Jim Cramer's $3 Million portfolio for FREE Click Here NOW.
For most investors, determining cheapness should be kept as simple as possible. One way to do that is to buy businesses that have clean balance sheets and attractive assets that are trading below book value. Blackberry passed that test.
However, you really had to dig deep into the company to believe in its technology and corporate security network to ascertain that the company wasn't going to be obliterated by
Apple
(AAPL) - Get Apple Inc. Report
(AAPL) and
Google
(GOOG) - Get Alphabet Inc. Class C Report
(GOOG).
Large-cap name
Corning
(GLW) - Get Corning Inc Report
is another simple, safe name that appears to have assets that are being valued cheaply. The company trades for $12.85, has nearly $2 in net cash per share, and book value per share of $14.62. Corning is a producer of specialty glass and related materials that are used in many of today's fastest growing consumer products such as smartphones and televisions. Corning also yields nearly 3%.
Small-cap name
Sterling Construction
(STRL) - Get Sterling Construction Company, Inc. Report
is regrouping after a couple of bad quarters. The shares have remained resilient, however, because the company has avoided debt. The shares trade for just below $11 and there is nearly $3 in net cash per share against book value of $12.71. Sterling focuses on infrastructure work so its stands to benefit if the U.S. economy continues its lumpy recovery.
Einstein commented that things should be made as simple as possible and no simpler. When you can find a business with good assets and a clean balance sheet, and whose stock is priced below the net value of those assets, that's a simple recipe for decent returns.
At the time of publication, Gad had no positions in the stocks mentioned.