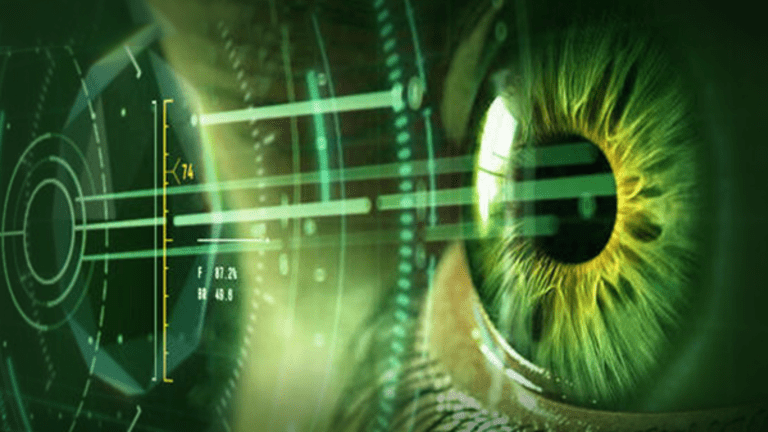 Charts Signal Buying Opportunity for Nvidia Cramer's 'Off the Charts'
Nvidia shares may be setting up for a pullback -- which could make for a buying opportunity.
Jim Cramer's favorite stock, Nvidia  (NVDA) , has soared so high so fast, he doesn't blame those wanting to take a pause.
For some perspective on the stock, Cramer did an "Off the Charts" segment Wednesday night on "Mad Money" with Carolyn Boroden, who runs the FibonnacciQueen.com website and also contributes to RealMoney.com.
A few weeks ago, Boroden told Cramer that a selloff in Nvidia shares that had it trading near $166 would be quickly erased, with a key cluster of support levels running from $151 to $152. See the daily chart.
At the time, Boroden said she could see Nvidia trading up to $180 or even $188 before it would hit a real ceiling of resistance.
With the stock now trading at $186, Cramer asked what to expect next. Boroden uses Fibonacci ratios, a series of numbers discovered by the medieval godfather of mathematics, Leonardo Fibonacci, that pop up over and over again in both nature and in the stock market.
While Boroden thinks the stock could still have some upside here -- her next target is at $209 -- she thinks it's important to use her methodology to predict where we're likely to run into resistance, just in case the rally runs out of steam.
For an example of how all of this works consider the daily chart of the energy select sector ETF (XLE) .
Because investors were bailing on the oil stocks, the XLE was very bearish going into late August. But using this chart, Boroden was able to anticipate both where and when the XLE was likely to bottom. How'd she do it? There were three factors.
First, many market moves tend to terminate at extensions of prior swings -- in other words, you take a past decline and then run it through the Fibonacci sequence. For the XLE, Boroden noticed that it had hit a 127.2% extension of its prior down move.
Second, she also looked at the duration of previous declines, the time it took them to play themselves out. With the XLE, these past declines had lasted for 16 to 20 trading days. When the ETF ultimately bottomed, it came just 16 days after its previous high.
Third, she also noticed some price symmetry in previous down moves -- there were two previous declines that lasted for $5.28 and $5.66. When the XLE bottomed in August, it had come down $5.33 from its previous high, which fit with that pattern.
So when the XLE tested all of these key parameters on Aug. 21, it ended up bottoming. Boroden wants to use the same tools to make sense of what's happening with Nvidia.
With that in mind, consider the new daily chart of Nvidia. Unfortunately for bulls, Boroden says she's observed some similarities to the reversal she caught in the XLE.
First, Nvidia's already made a 127.2% extension of its previous swing. In a bull market, Boroden says that rallies tend to terminate at extensions -- Fibonacci levels that are larger than the previous swing. That means a pullback in Nvidia has become more likely.
Second, there's the issue of time. In the recent past, Nvidia's longest rallies have lasted for 25 or 29 trading days before the stock got hit with a typical correction. The recent rally has lasted for 25 trading days going into the high on Monday.
Third, looking at some of the larger rallies over the past year, Boroden noticed that the stock has a tendency to run out of steam after it's climbed anywhere from 35 to 42 points. In the past, moves this large have been followed by a corrective decline of anywhere from $10 to just under $30. From the low on Aug. 11 to the high on Monday, Nvidia gained $38.29.
So Boroden thinks this might be a smart moment to take some profits in Nvidia. If the stock continues to behave like it's done all year, then it could be due for a meaningful decline here. If you don't own Nvidia, you could be about to get an excellent buying opportunity.
Over on Real Money, Cramer says if you own no tech, take a stab at your favorites, but take a pass on the food companies or the retailers: the domino declines just make too much sense to me. Get his insights with a free trial subscription to Real Money.
Cramer and the AAP team are taking a close look at the Fed's outlook for the economy and how it affects financial stocks and the broader market. Find out what they're telling their investment club members and get in on the conversation with a free trial subscription to Action Alerts PLUS.
Search Jim Cramer's "Mad Money" trading recommendations using our exclusive "Mad Money" Stock Screener.
To read a full recap of this episode of "Mad Money," click here.
To watch replays of Cramer's video segments, visit the Mad Money page on CNBC.
To sign up for Jim Cramer's free Booyah! newsletter with all of his latest articles and videos please click here.
Don't miss these top stories on TheStreet:
At the time of publication, Action Alerts PLUS, which Cramer co-manages as a charitable trust, was long NVDA.