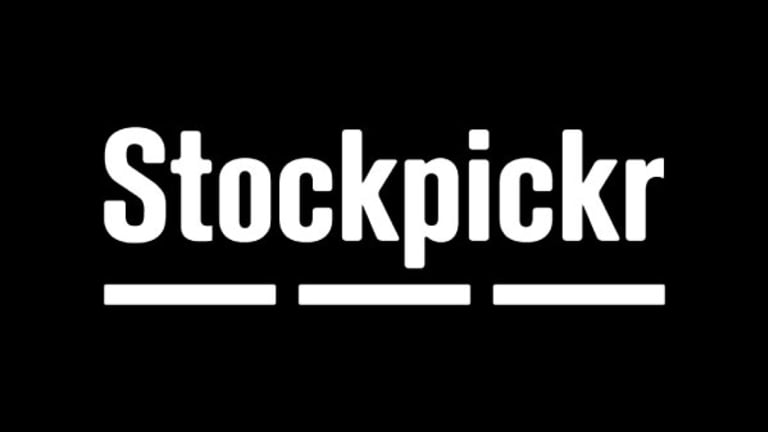 Charts of the Week: Kraft, Intrepid, Gerdau
Here's a technical look at some of the stocks piquing the interest of the Stockpickr community.
Here's a technical look at some of the stocks piquing the interest of the Stockpickr community.
WINDERMERE, Florida (Stockpickr) -- Technical analysis can be a great tool for investors who want to determine the trend of an asset before they decide to buy or sell. Consulting the charts can help you indentify key market behavior before it happens, preparing you to follow the trend and make the right trade.
Technical analysis is a method of evaluating securities by relying on the assumption that market data, such as charts of price and volume, can help to predict future market moves and trends. Technical analysis will help guide you to discovering the chart patterns that offer the highest probability of success. Consulting the charts and combining your technical analysis with fundamental analysis can give you a real edge over other market participants.
>>Also:
The current technical condition of the market remains in a solid bullish uptrend. All of the major averages are trading very close to their yearly highs, but the technical picture could change in a flash next week. Traders are patiently waiting to see the results from the
and for the news on quantitative easing from the
Federal Reserve
.
The outcomes of both of these events will shape the way the market wants to trend going forward, so a good strategy is to go into these events flat in your trading account. Once the results are in and a clear trend develops in the market, then it might be time to place your trades. Remember, the fist move is usually the wrong one after big events like these, so wait until the market has had the proper time to digest all of the news and show itself.
Here's a look at
that are piquing the interest of the Stockpickr community.
Stockpickr member Shawnmks submitted
Gerdau SA
(GGB) - Get Report
, Brazil-based company producer of long rolled steel. Shawnmks said he was looking to play Gerdau as a bounce play.
If you take a look at the chart, you'll see that this stock is already starting to work out as a great bounce play now that it has found support at around $11.90 a share and traded up toward $13. Prior to the start of this bounce, the stock found support and formed a double-bottom chart pattern as buying volume surged in to help push the stock higher.
>>Also:
10 Emerging-Markets Stocks to Watch
Now that this bounce is underway, I would watch for a breakout above a key downtrend line that I drew in on chart. If Gerdau can move above that trend line on volume above the three-month average daily volume of 5.4 million, then the stock should setup for a push higher toward $13 to $14 a share.
>>Also:
13 Stocks Poised to Double or More
Stockpickr member Kjp712 submitted
Intrepid Potash
(IPI) - Get Report
, a domestic producer of muriate of potash. It is also engaged in the production and marketing of potash and langbeinite. Global food shortages and booming commodity prices have helped push this stock up an impressive 17% so far year-to-date. This trend doesn't look like it's about to end anytime soon, nor does the rise in Intrepid's stock price.
If you take a look at the chart, you'll see that this stock is approaching a very big level on a longer-term three-year timeframe. Shares are approaching a major breakout at around $34.20 to $34.50 a share, with the stock currently trading near $33.60. If Intrepid can manage to get above these levels, which have marked major resistance twice in the past, then this stock could be preparing for a massive move higher.
>>Also:
3 Junior Copper Miners on a Roll
The reason this
would be so big is because the stock has failed twice at these levels over a longer-term timeframe. This would mean the stock is building major cause to push significantly higher since these prior resistance levels had held up for so long. On the flipside, though, if the stock fails to breakout at these overhead resistance levels, then it could easily roll over and head lower. Clearly, how the stock trades at current levels will shape the next major trend in Intrepid.
It's also worth noting that this stock is
, with around 23% of the tradable float of 40 million shares in the control of the market bears. This big short interest could be just the fuel to spark the breakout and move this stock into much higher prices. My first target off a breakout would be close to $50 a share.
>>Also:
10 Surging Stocks Most at Risk of a Decline
Stockpickr member Michael Morse also submitted
Kraft Foods
( KFT), which manufactures and markets packaged food products, including snacks, beverages, cheese, convenient meals and various packaged grocery products.
Looking at this chart, I must say, I like much of what I see going on here in Kraft. The stock is trading in a solid uptrend channel since it hit a near-term bottom back in July at around $27.30 a share. During this entire uptrend, which is ongoing, the stock has been doing nothing but making higher highs and higher lows. This is very bullish price action, and it demonstrates that institutional money managers are snapping up shares on any dip.
>>Also:
If you're looking to buy this stock, I would suggest waiting for a breakout above $32.67 a share, or look to buy it on a pullback toward $32 to $31 a share. The next areas of overhead resistance that have a high probability of being hit on Kraft will come into play at around $35 a share. That would be my upside target on this stock if the current bullish trend continues.
>>Who Owns Kraft?:
To see more technical analysis on stocks such as
Charles Schwab
(SCHW) - Get Report
and
Zix Corporation
(ZIXI) - Get Report
, check out the
portfolio on Stockpickr.
-- Written by Roberto Pedone in Winderemere, Fla.
RELATED LINKS:
>>3 Earnings Short-Squeeze Plays
>>20 Stocks With Huge Insider Buying, Selling
>>4 Housing Recovery Stocks to Watch
Follow Stockpickr on
and become a fan on
Facebook.
At the time of publication, author had no positions in stocks mentioned.
Roberto Pedone, based out of Windermere, Fla., is an independent trader who focuses on stocks, options, futures, commodities and currencies. He is also an outside contributor to Beconequity.com and maintains the website Maddmoney.net, which he sold to Blue Wave Advisors in 2008. Roberto studied International Business at The Milwaukee School of Engineering, and he spent a year overseas studying business in Lubeck, Germany.