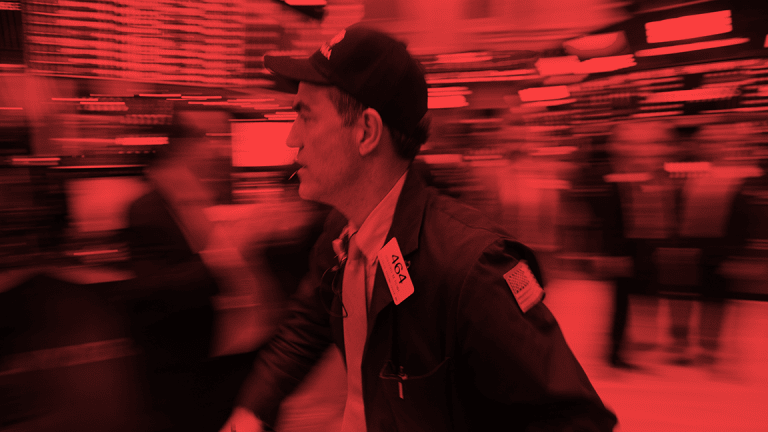 Look Out Below, Stock Market Bulls
The stock market could be over-extended; or maybe the inflows of cash are merely slowing down.
It was sellers that showed up in U.S. equity markets on Tuesday morning just as victory had seemed assured, not the Dutch cavalry. There really are a myriad of forces that had traders and algorithms seizing profits in Tuesday's trade, rather than hang on for dear life. The threat of a government shutdown is obviously a short-term negative that cannot be completely discounted. This impact could easily be seen across the defense and aerospace industry as well as in infrastructure building type names. The political: Steve Bannon. The geo-political: North Korea. Over-extension? Yeah, that could be it, or maybe the inflows of cash are merely slowing down. This would have to be expected at some point.
When thinking about markets, many factors come into play. There has been, on top of mergers and acquisitions, less of a drive for start-ups to go public since the financial crisis. The result of this? Let me tell you a story. The Wilshire 5000 Total Market Index was created in 1974. It was meant to give the broadest picture possible of equity performance, by including nearly every publicly traded U.S. company that trades on a U.S. exchange as well as over the counter. The index was so named because in 1974, there were approximately 5000 such companies in the U.S. The index has never been held to a specific number of components as time passed, but the number 5000 was always left in the title of this index.
By 1998, the number of publicly listed U.S. companies hit an apex of 7562. Get that? 7562!!! How many stocks make up the Wilshire 5000 today? That's right, 3492. So, in other words, investment money seeking an equity market home (much more than in 1998) has seen the available choices dwindle by nearly 54% in those 20 years. That's before we even get into the reduced floats of individual firms. Still think historical norms matter all that much? Yeah. Me neither. Apples and oranges, gang.
Charts of the Day: The S&P 500 
A quick look at a one-year (and 16-day) chart shows persistent relative strength and a wildly healthy looking moving average convergence divergence (MACD). Money Flow has recovered from a late-year swoon as well. What also become apparent is, though we could start this chart in 2009, over the past year Fibonacci levels have worked superbly on nearly every pullback.
Yes, Tuesday's reversal felt somewhat disarming. That said, the extreme right of the chart had started to look like a hockey stick. That we do not need.
Focusing on only the move higher that began in early December, we see that even yesterday's volatility did not violate our Pitchfork model. In fact, the model was strictly obeyed by the algorithms. Guess what? That central trend line breaks, and the Pitchfork hands you almost precisely the same level as does a Fibonacci level laid over the same chart.
As you can see, the market can allow for prices as low as the 2730-ish level without breaking even a single thing, technically. Fear? No fear. Never fear. We rock. You can also see how support rises into February, should the index fail to break yesterday's lows in short fashion.
The Fan Model allows for a little more wiggle room as far as support into February is concerned than does the Pitchfork. You do get the idea. Failure to break to the downside quickly only strengthens support. The guys who are paid to write the algos are paid by guys who read the same charts we do. They see all the same levels that we do. No promises, but for those willing to put in the work, this makes markets more predictable than ever. What was that? I can't hear you. That's right, we rock.
(This is an excerpt from Stephen "Sarge" Guilfoyle's Morning Recon, which now appears exclusively on Real Money, our premium site for active traders. Click here for a free 14-day trial and receive Morning Recon every day, along with exclusive columns from Jim Cramer, James "RevShark" DePorre, technical analyst Bruce Kamich and more.)
TheStreet's investing interviews, all in one place!
More of What's Trending on TheStreet:
At the time of publication, Stephen Guilfoyle was long GE, short GE out-of-the-money calls, although positions may change at any time.