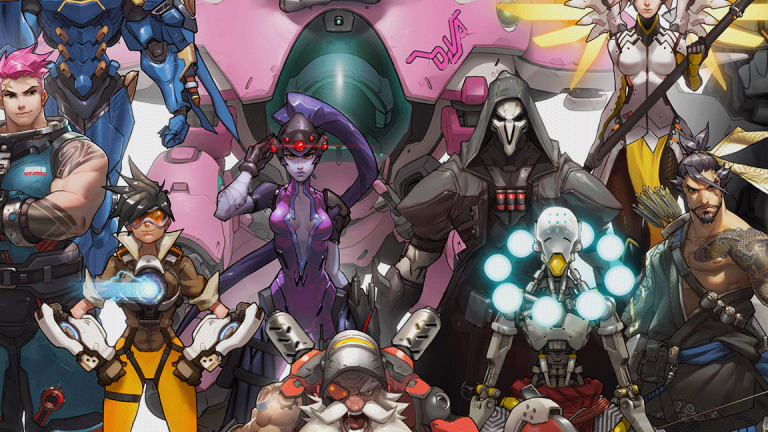 Overwatch King Activision Blizzard Is Not Playing Games: Chart
Activision Blizzard is counting on people wanting to watch others play video games.
I found the chart of Activision Blizzard (ATVI) - Get Report to be a tougher chart to interpret than it was back when I initiated. I have held a long position in the name for some time now, in anticipation of the "Overwatch League". It looks to me like although some optimism over the new league's prospects had been priced in, some skepticism that the firm could ever successfully launch the league also existed. Let's break this down.
Throughout the first half of the year (not shown), and into late autumn, Money Flow was strong, although the stock never really did look overbought. I try to show the mid-Summer attempt to put together a pattern that would have fit into an Andrews' Pitchfork model, but that model broke rather easily, and then the stock went sideways. Strictly sideways. Even Fibonacci Levels do not look right on this chart. Two things strike me as significant here.
One: you have heard of a double top? Well, here we have a six-time top. I don't even know what to call that. Obviously, something very heavy sat on this name at $67, but it, or they, were limited in the way that a portfolio has limits. Immovable. Stationary. Kind of like the Maginot Line.
Two, take a look at the moving average convergence divergence (MACD). Yes, I see that as this name closed last night, this predictive short-term indicator looks very bullish. Look deeper. Not only are the 12-day, 26-day and nine-day exponential moving averages (EMAs) all in positive territory, they are all rising at the same time.
The red circles overlaid on the MACD all envelop places on this chart where those conditions were met, and every time, they were all worth a few bucks. The shares are trading above $68 as the creatures of the night crawl back to their dens. What does this mean to me, as someone long the stock?
It almost cannot be overstated how important it would be to see the $67 level tested from above this morning, and pass that test. No, the launch of the Overwatch League does not change the fiscal situation of Activision Blizzard -- which is a holding in the Action Alerts PLUS portfolio, which Jim Cramer co-manages as a charitable trust -- overnight. It does, however, forcibly evolve the way markets will understand the stock. That said, even with that one blaring selloff on the chart, even upon potential failure to hold $67, it does look like the patient investor can add below $62.
(This is an excerpt from Stephen "Sarge" Guilfoyle's Morning Recon, which now appears exclusively on Real Money, our premium site for active traders. Click here for a free 14-day trial and receive Morning Recon every day, along with exclusive columns from Jim Cramer, James "RevShark" DePorre, technical analyst Bruce Kamich and more.)
More of What's Trending on TheStreet:
At the time of publication, Stephen Guilfoyle was long ATVI, although positions may change at any time.