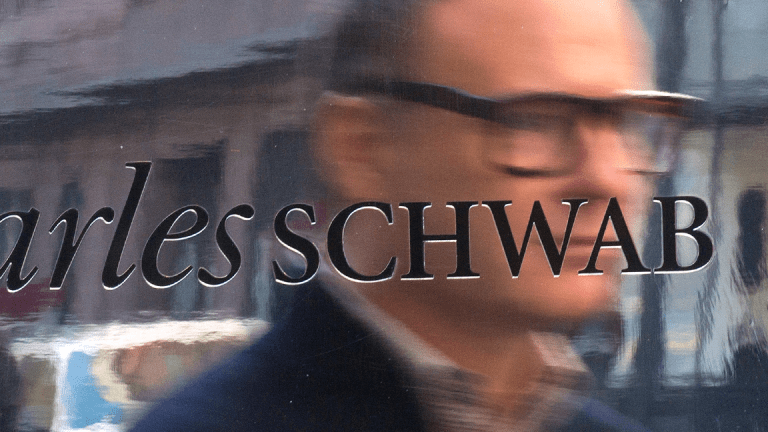 Charles Schwab Shares Climb After Earnings, Revenue Beat
Charles Schwab reported third-quarter revenue of $2.7 billion, beating the estimate of analysts polled by Zacks Investment Research.
Shares of Charles Schwab (SCHW) - Get Charles Schwab Corporation Report jumped Tuesday after the brokerage and financial services giant unveiled better-than-expected quarterly numbers.
The stock rose 3.95% to $39.21 after the company reported third quarter earnings per share of 70 cents. That was up 8% from the same quarter last year and 4 cents above the consensus estimate of analysts surveyed by Zacks Investment Research.
Revenue rose 5% to $2.7 billion, beating the $2.6 billion estimate of analysts polled by Zacks.
Charles Schwab reported a 3% rise in net income to $951 million, up from $923 million during the same quarter a year ago.
The results may help ease investor anxiety over the firm's high-stakes decision to zero out commission for online trades, though the actual impact of the move, which kicked off in early October, won't be tallied until the numbers for the fourth quarter come out early next year.
Core net new assets totaled $56.6 billion for the first nine months of 2019, for a 7% annualized growth rate, the company said.
"Our commitment to challenge the status quo and disrupt the industry on behalf of clients endures through all environments," said CEO Walt Bettinger, in a press statement.