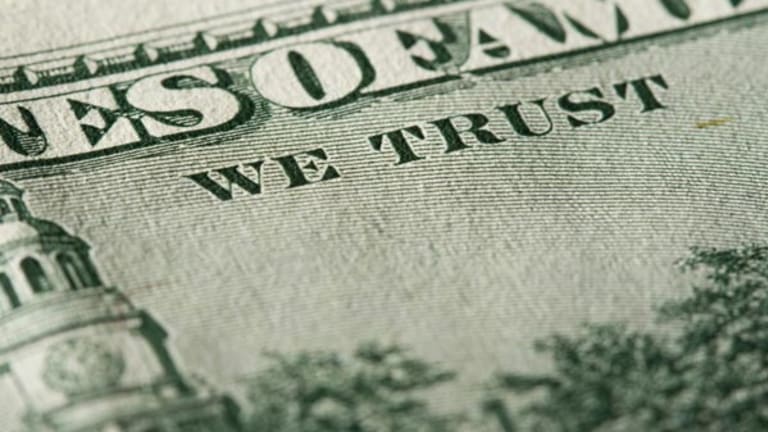 Change Your Attitude on 401(k)s
Diminished portfolio values represent bargains for current contributions.
If you agree that things need to change -- especially with your crucial 401(k) retirement plan -- then here is a good place to start: Change your attitude!
First of all, be thankful that you're able to contribute to a 401(k). That fact in itself puts you one up on the millions of Americans who aren't getting paychecks from which deductions can be taken.
But regarding those negative returns in your 401(k) investment: What about taking the attitude that those diminished portfolio values aren't failures? Try taking the attitude that they represent bargains on mutual funds that will possibly be worth a lot more per share on that glorious day down the line when you become a lady or gentleman of leisure.
Look at it this way: Suppose you're investing $400 per month in a 401(k) fund that has spiked at $40 a share and has now dropped to $20. You could go to pieces over the loss in your paper wealth between its crest and current value. But instead, you could relish the fact that your monthly investment now gets you twice as many shares as it once did.
Assuming it is basically a sound fund that will be worth many times its current value when you need to cash out for retirement, you will be holding many more shares because its price is currently depressed.
Lessons in retirement savings strategy can by learned from the accompanying list of 10 diversified funds from 401(k) giant
Fidelity Management
. These particular funds may not be offered in your employer's 401(k) plan, but they are typical of what is likely to be available. Each has earned a grade in the "A" range, which equates with a "buy" recommendation, from TheStreet.com Ratings.
While the
Fidelity Short & Intermediate Term Government Fund
(FFXSX)
stands alone with a modest positive return over the past three months, its returns for longer periods have been lackluster --hardly what would be expected to supply the finer things in a retirement life.
On the other hand, the
Fidelity Spartan Institutional Index Fund
(FSIIX)
is now 12.10% cheaper than a year ago. So every $100 invested in it now buys more shares and -- if it can revert to a growth rate like the 15.14% that has achieved over the past five years -- its holders can look forward to a few of the finer things in life when they retire years from now. The fund's top holdings include international giants
BP
(BP)
and
Vodafone
(VOD)
.
Another foreign-focused offering on the list, the
Fidelity International Discovery Fund
(FIGRX)
, has appreciated 17.21% on average over the past five years. Assuming its negative return of 9.72% over the past year isn't the start of a secular downtrend, 401(k) contributions in it are now getting more bang per dollar invested.
The International Discovery Fund's top holdings tend to be solid firms likely to be around years from now, including
Royal Dutch Shell
( RDSA),
Telefonica
(TEF)
,
Companhia Vale do Rio Doce
(RIO)
and natural resources powerhouse
BHP Billiton
(BHP)
.
As befits an election year, a more "middle of the road" fund on the list is the
Fidelity Independence Fund
(FDFFX)
, which has been producing double-digit returns in recent years. Even though it is now 4.85% lower than a year ago, its investments include firms that aren't likely to disappear any time soon.
Its top holdings include
Freeport-McMoRan Copper & Gold
(FCX)
,
Chesapeake Energy
( CHX),
U.S. Steel
(X)
and
Monsanto
(MON)
.
Richard Widows is a senior financial analyst for TheStreet.com Ratings. Prior to joining TheStreet.com, Widows was senior product manager for quantitative analytics at Thomson Financial. After receiving an M.B.A. from Santa Clara University in California, his career included development of investment information systems at data firms, including the Lipper division of Reuters. His international experience includes assignments in the U.K. and East Asia.