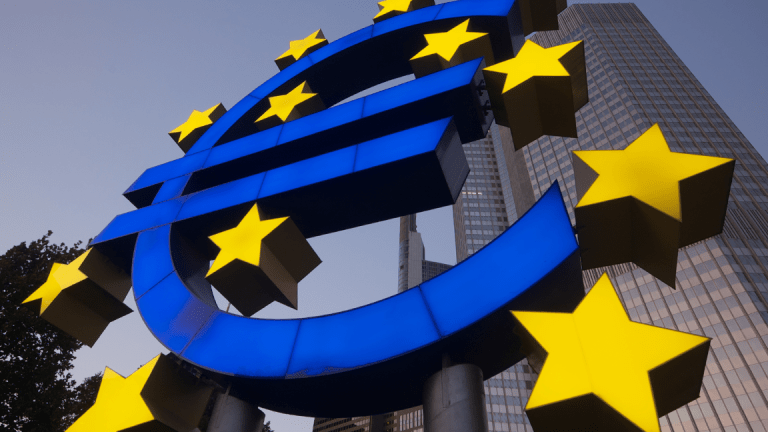 Central Banks to Reduce Equity Holdings on Trade War Fears, Invesco Finds
Harley-Davidson and Daimler AG aren't the only ones who have been forced to change their business models by the trade war.
Harley-Davidson (HOG) - Get Harley-Davidson, Inc. (HOG) Report and Daimler AG (DMLRY) aren't the only ones who have been forced to change their business models by the trade war.
One-third of central banks will plan to cut their equity holdings over the next three years, a survey of sovereign investors and central bank reserve managers by Invesco reported Sunday. Earlier this year, they increased equities' share of their portfolios by four percentage points from 2017, but plan to scale back due to trade disputes, geopolitical insecurity and high equity valuations.
"Equities had a good run last year, but this hasn't caused investors to change their long-term expectations - they think returns going forward will be tough," Invesco head of EMEA sovereigns Alex Millar said in a statement.
Sovereign investors also revealed in the study that they expect the year's total average returns to be 5.8%, down from last year's average return of 9.4%.
"This highlights the fear and uncertainty gripping the market," said Alexander Lowry, professor of finance at Gordon College in Wenham, Massachusetts. "Even if you support President Trump's hard stance on trade and believe he will ultimately succeed in balancing the U.S. trade deficit and bringing jobs back to America, it could be years before any of these potential benefits are seen. But the immediate implications are overwhelmingly negative."
"Since the U.S. administration seems set on this course, nation-states and their SWFs must adjust to the current reality," Esperance Private Equity managing partner Robin Lee Allen said. "This means reducing exposure to affected sectors. Equities are at the top of that list."
Central bank's shift away from equities may provide an opportunity for pension funds and endowments previously deterred by the market's recent volatility according to NASDAQ senior Strategic Capital Intelligence analyst Elena Basova.
"The equity released by central banks will end up in the open market and become susceptible to being picked up by more speculative players out there, since the higher-end long-only investors have primarily been sitting on the sidelines waiting out the current volatile environment due to the uncertainty induced by a variety of the current geopolitical, economic and interest rate developments," Basova said. "This, in turn, will drive an additional level of scrutiny placed on the quality of corporate ESG programs, specifically 'governance,' leading to an overall higher expectation of compliance, transparency and disclosure."