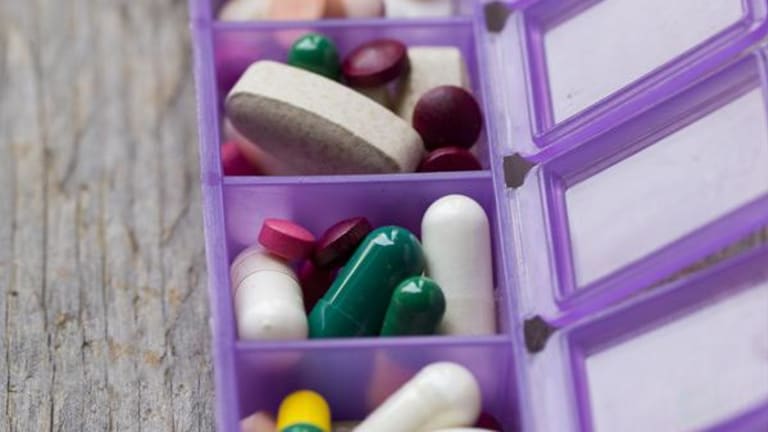 Publish date:
Celgene's Deep Pipeline Can Reassure Investors
This biotech company is trading at a bargain compared to its peer group.
This biotech company is trading at a bargain compared to its peer group.
Celgene Corp (CELG) - Get Report brings in billions every year led by the strength of its cancer drug Revlimid. The company has exceptional earnings growth prospects and trades at a bargain compared to its peer group.
Celgene's earnings per share (EPS) are slated to grow by around 23% every year for the next five years backed by a massive free cash flow reservoir.
Typical of pharmaceutical investors, some are concerned that the company will be unable to continue driving sales once its drug patents expire and generic versions enter the market. These concerns are likely premature. Celgene has a deep drug pipeline that won't be facing generic competition for many years.
Revlimid's patent won't expire until after 2020, and the revenue it generates isn't expected to take a hit until 2026. But until then, Revlimid continues to bring in $7 billion a year as it did in 2016. Additionally, the biotech firm carries a bevy of other products including Abraxane, Pomalyst/Imnovid, and Otezla, which contributed to Celgene's $11.2 billion total revenue for 2016.
Celgene is also striving to strike partnerships with small biotech firms and acquire niche companies in an effort to locate the next blockbuster drug.
Even as it carves out new territory, investors can count on the company's strong fundamentals. Its balance sheet is clean with almost $8 billion in cash and a manageable $14 billion in long-term debt.
Celgene's expected 23% annual earnings growth for the next five years outpaces peersAbbVie (ABBV) - Get Report at 17% and Gilead (GILD) - Get Report , which is expected to see declining earnings.
It's no surprise why billionaire investor George Soros has invested in Celgene.
Looking through valuations, Celgene trades at a great value in comparison to its peers in term of future earnings growth.
Celgene's price-to-earnings growth (PEG) ratio is 0.76 times, which is clearly discounted compared to Gilead's -1.78, Biogen's (BIIB) - Get Report2.22, Regeneron's (REGN) - Get Report1.55, Alexion's (ALXN) - Get Report1.36 and Amgen's (AMGN) - Get Report2.12. In fact, it's just under AbbVie's .79 PEG ratio.
Patent expiration is something biotech investors and companies have learned to deal with. Celgene is well-positioned to capitalize on future growth opportunities and it isn't as much at risk of generic competition as some of its competitors.
As it advances a high-quality pipeline with substantial future capacity, the future looks bright. Several key growth drivers should soon come to fruition, helping to sustain business expansion for the next decade and beyond.
----------------------------------------------------------------------------------------------------------------------------------------------------------------------
As we've just explained, Celgene is an excellent growth opportunity. If you're looking for other growth opportunities, we've found a genius trader who turned $50,000 into $5 million by using his proprietary trading method. For a limited time, he's guaranteeing you $67,548 per year in profitable trades if you follow his simple step-by-step process.Click here now for details.
The author is an independent contributor who at the time of publication owned none of the stocks mentioned.