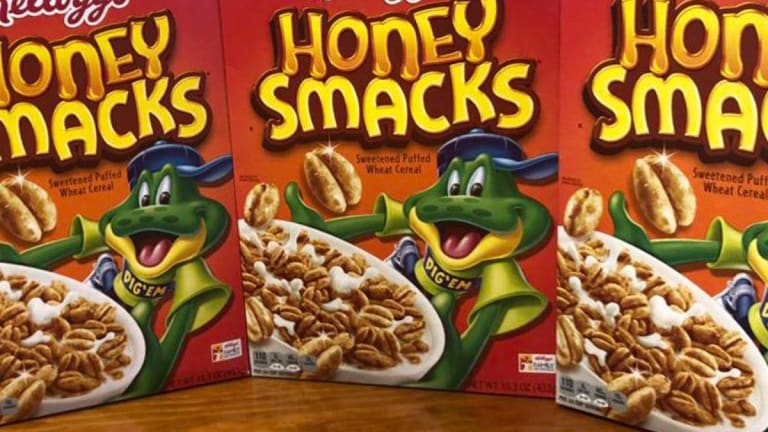 Salmonella Warning on Kellogg's Honey Smacks Cereal Expanded
Another 25 people have been affected by a Salmonella outbreak linked to the cereal. So that's 100 infections in 33 states.
Do not eat Honey Smacks.
The Centers for Disease Control and Prevention expanded its warning on the popular cereal brand from Kellogg Co. (K)  saying Honey Smacks should not be eaten no matter the size of the box or its expiration date. The announcement Thursday came after 27 more people were infected by a Salmonella outbreak linked backed to the cereal, according to a CDC statement.
The outbreak has affected 100 people across 33 states since Kellogg issued a voluntary product recall June 14 after talking with the CDC and U.S. Food and Drug Administration. The company said it planned to launch an investigation into the third-party manufacturer that makes the cereal.
The number of hospitalizations from the outbreak have increased to 30 from 24 when the initial report findings came out. There have been no reported deaths associated with the outbreak, according to the investigation report.
Kellogg did not respond immediately to comment for this piece. The company rose slightly to $70.93 a share in mid-morning trading Friday.