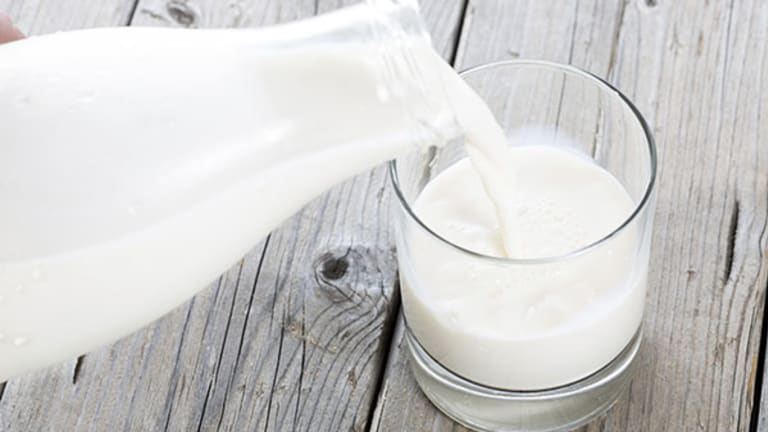 Carson Block's Muddy Waters Churns China Huishan Dairy With Claim of 'Zero Value'
Shares in China's biggest dairy company are suspended after the notorious short-seller alleges accounting fraud, illegal payments and crippling debt.
Carson Block's Muddy Waters Capital delivered a milk shake-up Friday with claims that China's biggest dairy China Huishan Dairy is worth "close to zero."
Shares in the Hong Kong-listed company fell 4.3% to HK$2.69 ($0.35), equating to market capitalization of about $4.78 billion, before they were suspended at the company's request. Huishan Dairy said it was studying Muddy Waters claims and would respond. 
Muddy Waters' report was typical of the short seller, pulling no punches as it laid out allegations of accounting fraud at the Chinese dairy group and claimed it was on the verge of collapse. "Since at least 2014, the company has reported fraudulent profits largely based on the lie that it is substantially self-sufficient in producing alfalfa," noted Muddy Waters. "Even if Huishan's financials were not fraudulent, the company appears to be on the verge of default due to its excessive leverage."
Over the course of a 47-page report Muddy Waters also claimed that Hushain has overstated the spending on its farms by as much as 1.6 billion renminbi ($230 million) "to support the company's income statement fraud", and alleged that the company made irregular payments of "at least RMB 150 million" to cow farms it said are controlled by Huishan's chairman.
Muddy Waters backed its claims with evidence, including photographs collected from visits to the diary farmers operations that appear to show imported alfalfa bails. It also claims to have interviewed alfalfa suppliers to the company.
The global milk industry has struggled in recent years following a collapse in milk prices in late 2014 as supply from New Zealand to China outstripped demand after producers invested heavily in operations and herds in expectation of a sharp increase in demand from Asian markets. China's No.2 dairy producer China Mengniu Dairy Co. issued a profit warning on Thursday, claiming it will make a significant loss over 2016 due to depressed milk powder price.
Huishan Dairy posted revenues of 4.5 billion yuan in the year to end-March 2016, up 15 percent from the same period in 2015. The company has about RMB 1.38 billion of debt
California-based Muddy Waters has built a reputation as one of the world's most aggressive short sellers due to the uncompromising nature of its reports, which often allege illegal and or questionable practices and predict the collapse of its targets.
Its founder, Block, has specialized in targeting Chinese firms listed outside of mainland China. He cemented his reputation in 2011 when he compared Toronto-listed Sino-Forest Corp. to a ponzi scheme, leading to a collapse in the group's then $6 billion market capitalization. Within a year the company filed for bankruptcy and later became the subject of regulatory investigations and a $9 billion class action law-suit.
More recently, Muddy Waters has expanded its focus beyond China. This year it has targeted Japan's Nidec Corp (NJDCY) , which it accused of serially failing to hit ambitious sales targets, St. Jude Medical (STJ) , which it said would have to recall some of its medical devices, and French retailer Casino Guichard (CGUSY) , which it claimed had overstated its cash position and earnings. Each of the companies issued statements denying substantially of all of the short sellers claims.