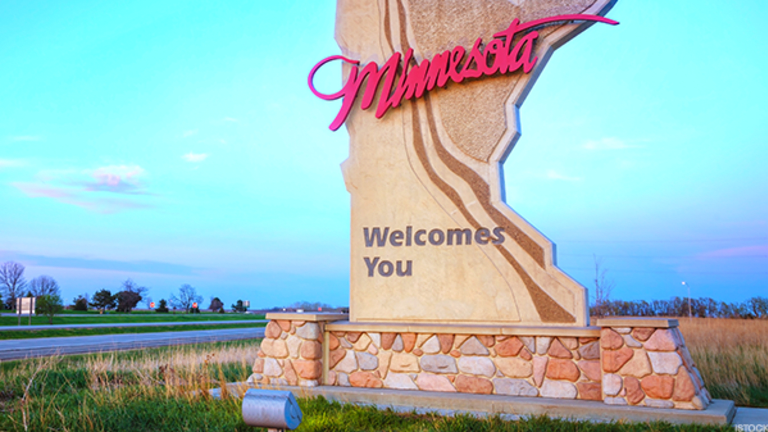 Cars and Small-but-Strong Energy Stocks in Play
Still looking for market-beating ideas in the warmth of an overheated market.
This column originally appeared at Friday on Real Money, our premium site for active traders. Click here to get great columns like this from Jim Cramer and other writers even earlier in the trading day.
I talked Thursday about Lookin' California/Feelin' Minnesota; i.e., trying to find market-beating ideas in the warmth of an overheated market. The broad market indices are rocking again today, and yesterday I noted energy, autos and retail as three sectors that were underperforming, or feelin' Minnesota, thus far in 2017. 
I attended an investment conference in Boston this week and met with senior managements of several companies in those sectors. 
The automotive sector is my bailiwick, having followed it as a sell-side analyst for 11 years. With many of those years spent on auto components, I spent countless hours trying to explain to skeptical portfolio managers that auto-parts stocks can exhibit secular growth in a cyclical industry. 
Without getting into the minutia of content per vehicle, etc., the most visible, demonstrable avenue for secular growth for a supplier is outsourcing. When parts of vehicle are shifted from in-house sourcing to an outside supplier, that is pure top-line growth for the parts manufacturer.
Tower International (TOWR) - Get Tower International, Inc. Report presented at the conference and the company's core competency in metal stamping is one that is always in demand. Stamping presses are gigantic, expensive and OEMs are constantly reassessing whether body and chassis stampings should be made in-house. The current ratio across the global auto industry is about 60/40 toward in-house, placing stampings among the most vertically integrated auto parts. 
Therein lies the opportunity for Tower, and outsourcing will drive solid, secular revenue growth in the back half of 2017 and beyond for the company. Tower management indicated the company has won over $175 million in newly outsourced business ($100 million in North America, about 75 million euros in Europe) from its OEM customers. Obviously, that business doesn't come on stream at once, but against the backdrop of very strong first-quarter earnings, TOWR clearly has avenues for further growth in a "peak auto" industry. 
Gastar Exploration (GST) remains my favorite in the small-cap energy space, but I am also looking for new ideas and holding on to other existing energy holdings as oil busts through the $50-a-barrel mark. At the conference I met with Panhandle Exploration (PHX) - Get PHX Minerals Inc. Report and old friends Evolution Petroleum (EPM) - Get Evolution Petroleum Corporation Inc. Report . 
Panhandle owns small working interests in a variety of different oil plays across the U.S. I had a very spirited discussion about the merits of the STACK play in Oklahoma with Panhandle's management at the conference. Panhandle's unique structure gives the company the option to participate ratably when wells are drilled on its acreage. At the same time, though, PHX has the option to decline the participation request (AFE in oil industry parlance) and simply receive a "lease bonus" and royalties for drilling on its land. It's a kind of natural hedge that pure drillers do not have, and it makes Panhandle an interesting play if one is convinced oil is range-bound near current levels. 
As I have mentioned in prior columns, I am more bullish on oil than I have been in at least a year, so I'm sticking with companies whose ethos is "drill, baby, drill" such as Gastar. Panhandle's business model allows optionality that can yield downside protection, and a balanced E&P portfolio should include both modalities. 
A balanced energy portfolio should also include companies with pristine balance sheets, and Evolution Petroleum continues to fit the bill. EPM management has been very up front about efforts to acquire another play in addition to the company's current interest in the Delhi field in Louisiana, a tertiary recovery play operated by Denbury Resources (DNR) - Get Denbury Resources Inc. Report . EPM has $50 million in capacity on fully undrawn revolving credit facility, and I believe they could easily obtain larger financing if the right opportunity arose. For now, though, EPM investors must be happy to collect the company's $0.07 per share quarterly dividend payout. 
Those are three Minnesota ideas to add if you believe the market is baking in an overly sunny California dream.
At the time of publication, Collins was long EPM, GST and GST-A, although positions may change at any time.