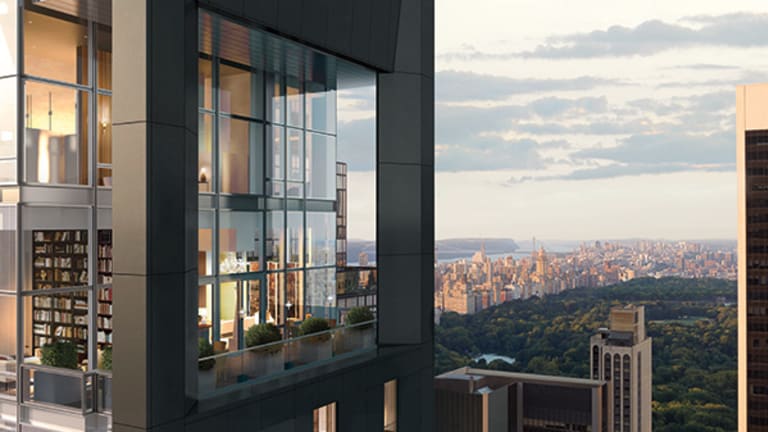 Carlyle Group CEO Sees Deals in China, Potential Bubble in NYC's Real Estate
David Rubenstein says where he sees the best private equity investment opportunities during an interview at The Aspen Ideas Festival in Aspen, Colorado.
NEW YORK (TheStreet) -- David Rubenstein, co-founder and co-CEO of Carlyle Group (CG) - Get Carlyle Group L.P. Report, sees a number private equity investment opportunities in China and in U.S. real estate, but not in Greece.
However, he is concerned about a potential bubble in New York City's high-end real estate.
Interviewed at The Aspen Ideas Festival in Aspen, Colo., Rubenstein said Carlyle is a large investor in Europe but the firm has not invested in Greece in recent years and has no plans to do so now. He said the weekend referendum in Greece has a "reasonable chance" of being approved.
Carlyle remains a large investor in Europe overall because prices are cheaper there than in the U.S. Rubenstein said prices are high in both Europe and the U.S. for buyouts. He said while there has been a lot of merger and acquisition activity, "private equity people are nervous about paying double-digit cash flow multiples to buy companies so we have moved very warily."
But real estate is a far more attractive investment in the U.S., and that Carlyle gets high rates of return for its investments. Still, there is some reason for caution.
"I think there might be bubbles in some parts of the real estate world," said Rubenstein. "For example, I suspect apartments built for billionaires in New York City might be a bit of a bubble. I'm not sure there's enough billionaires to fill all of them." He added there might also be a bit of a bubble in the high-tech area of San Francisco.
Despite concerns about a slowdown in China, Rubenstein said, "We view China as the greatest place in the world to invest in the emerging markets." Carlyle is the largest private equity investor in China, and the investments have been profitable according to Rubenstein. He said Carlyle will continue to be active in China and has "a number of things in the works."