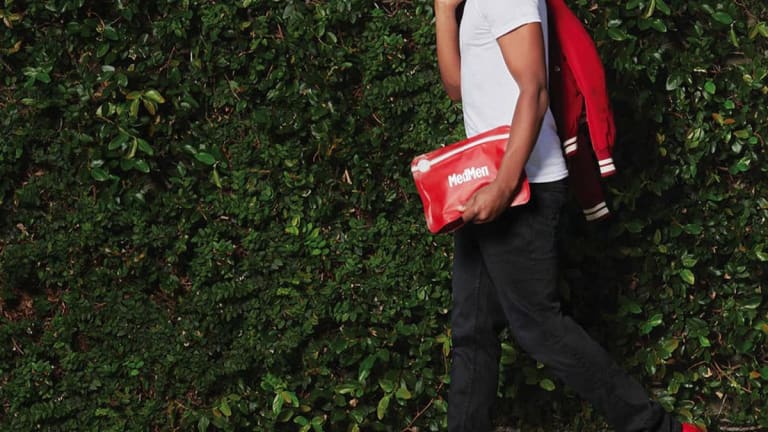 MedMen Torches Planned Acquisition of PharmaCann
Cannabis retailer MedMen is snuffing out its planned $682 million all-stock deal to buy marijuana producer and distributor PharmaCann, and is also replacing its financial chief.
Cannabis license owner and retailer MedMen Enterprises  (MMNFF) on Tuesday said it was snuffing out its planned $682 million all-stock deal to buy marijuana producer and distributor PharmaCann, and that it also will replace its chief financial officer -- less than three months after receiving a second round of capital from private-equity firm Gotham Green Partners.
With valuations for pot stocks deflating this year and with demand for cannabis-related ventures deflating, "... MedMen and its board have determined that focusing on leveraging the company's retail brand, its leadership position in California, and its digital platform to grow the business will create greater shareholder value than the completion of the transaction," MedMen said in a statement. 
"The cannabis sector has evolved tremendously since we first announced the PharmaCann transaction and based on the current macro-environment and future opportunities that exist for our business, we believe it is now in the best interest of our shareholders to deepen, rather than widen, our company's reach," MedMen CEO Adam Bierman said in the statement.
The deal, originally announced in December 2018, was one of many tie-ups in the cannabis industry, which had been riding a wave of optimism and capital on expectations that legalization would light up both medicinal and recreational demand for cannabis products. 
As part of the termination, PharmaCann will transfer cannabis licenses and related assets in Illinois and Virginia to MedMen in exchange for a termination fee and forgiveness of related debt.
MedMen in July received a $30 million equity investment from New York-based private-equity firm Gotham Green Partners, with participation from Wicklow Capital. That came on top of previous financing commitments of $250 million, with Gotham Green Partners funding $100 million of the total.
Separately, MedMen said it has appointed Zeeshan Hyder as its new chief financial officer, replacing Michael Kramer, who will depart effective immediately. The company also reaffirmed that it was targeting break-even earnings before income, taxes, depreciation and amortization by the end of fiscal 2020. 
The company will announce its full-year results on Oct. 28.
MedMen is currently licensed for up to 86 retail stores across the U.S., 37 of which are operational. Shares of MedMen rose 4.24% to $1.72 on Monday.