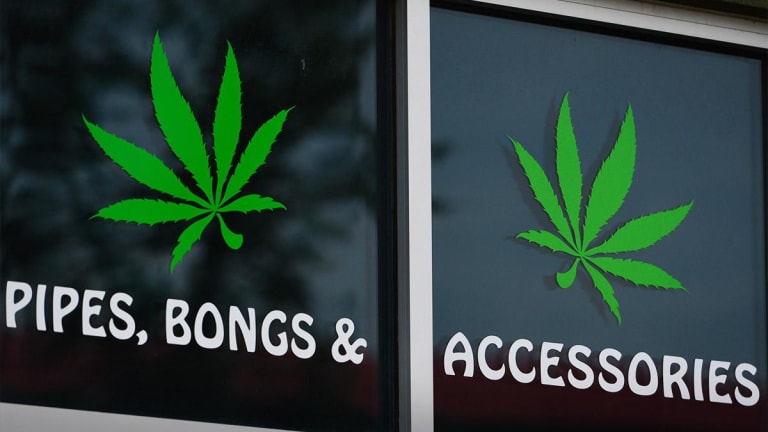 IGC, Tilray and Other Pot Stocks Gain After Sessions Quits as Attorney General
IGC and Tilray rise by double-digit percentages and other weed stocks rally as anti-pot attorney general steps down and voters back cannabis sales in three states.
Marijuana stocks rallied Wednesday after U.S. Attorney General Jeff Sessions quit at President Donald Trump's request, to be replaced by his chief of staff, Matthew G. Whitaker, on an interim basis.
Sessions was vocally against cannabis legalization, terminating an Obama-era policy earlier this year that kept federal authorities from cracking down on the cannabis industry in areas where the drug is legal under individual states' laws.
Pot stocks were also in focus Wednesday after Michigan voters chose to legalize recreational marijuana. Michigan became the 10th U.S. state to legalize recreational cannabis, joining Washington, Oregon, California, Nevada, Colorado, Maine, Vermont, Massachusetts and Alaska. The District of Columbia also has legalized recreational marijuana use.
Medical-marijuana legalization also passed in Utah and Missouri, adding those states to the list of 31 others that allow for medicinal cannabis use. 
"The most exciting news is Michigan going recreational legal, Utah passed the medical bill as did Missouri. Three very big wins for the industry," Karson Humiston, CEO of Vangst, one of the cannabis industry's largest recruiting agencies, told TheStreet. 
Pot stocks were climbing sharply on the news. 
Pot stocks have been some of the most hotly traded in recent weeks as mainstream acceptance, investments from the the alcohol industry, and full legalization of cannabis in Canada last month have suggested a brighter future for the multi-use plant.
"I think that it's very important that the medical benefits of cannabis and research is readily available to the general population as well as the economic impact of legalizing cannabis," Humiston said. 
It wasn't all good news for marijuana interests at the polls Tuesday, however, as a measure to legalize recreational use in North Dakota was defeated.
(This article has been updated.)