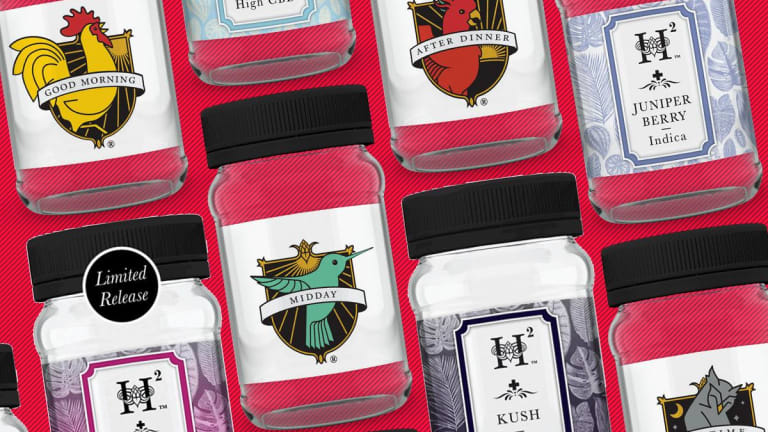 Hexo Lights Up on Narrower Quarterly Loss
Shares of the Canadian cannabis producer are higher after reporting a fiscal second-quarter loss narrower than analysts' forecasts.
Shares of Canadian-based cannabis distribution company Hexo Corp. (HEXO) - Get HEXO Corp. Report surged on Thursday after it reported a fiscal second-quarter loss narrower than analysts' forecasts.
Hexo stock gained close to 10% in premarket trading in New York and Toronto on Thursday, rising 55 cents to $6.50 on the Nasdaq Stock Exchange and gaining 43 cents to C$7.83 on the Toronto Stock Exchange.
The Montreal-based company on Thursday reported a net loss of C$4.33 million ($3.25 million), or 2 cents a share, in its fiscal second quarter ended Jan. 31, compared to a loss of C$8.95 million, or 10 cents a share, in the year-earlier period.
Analysts surveyed by FactSet had been anticipating a loss of 3 cents a share. Revenue rose to C$13.4 million from C$1.2 million in the first complete quarter since Canada legalized marijuana on Oct. 17, 2018.
Hexo said in a statement that it is prepping for the initial harvest from its new 1-million-square-foot greenhouse facility and activating its "product transformation" facilities in Belleville, Ontario, both of which should boost revenue through its fiscal fourth quarter.
The company sold 2,537 kg of adult-use cannabis, up from 952 kg in the previous quarter, at an average price of C$5.83 a gram, up from C$5.45 in the previous quarter. It produced about 4,938 kg of dried cannabis in the quarter, up from 3,550 kg in the October quarter.
Separately, Hexo announced earlier this week that it is the first cannabis company to join the Food & Consumer Products of Canada - a nod to cannabis being a part of the broader retail food industry.