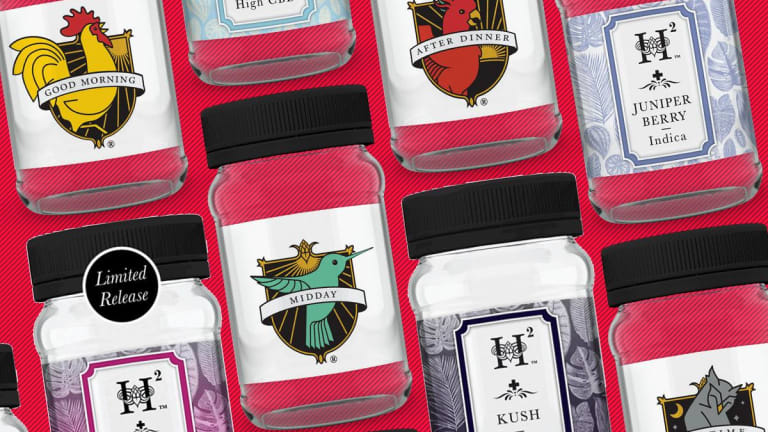 Hexo Slashes Jobs Amid Hazy Outlook for Canadian Pot
The shakeup comes as sales in the Canadian marijuana market, just legalized a year ago, have underperformed, with pot consumers still relying on the cheaper black market.
Shares of Hexo Corp. (HEXO) - Get Free Report  dropped on Thursday after the cannabis company postponed its quarterly earnings report and said it had slashed 200 jobs.
Hexo's stock at last check fell 4.5% to $2.57 as the Gatineau, Quebec, firm disclosed the job cuts, which include the company's chief manufacturing officer, Arno Groll, and its marketing head, Nick Davies.
The company also pushed off its quarterly earnings report until Tuesday, having just inked a $70 million deal with an investor group, including Co-Founder and CEO Sebastien St-Louis and three board members.
Under the subscription agreements, St-Louis and other investors "have agreed to purchase, on a private placement basis, $70 million principal amount of 8% unsecured convertible debentures" of the company, Hexo said.
"This has been my hardest day at Hexo Corp.," St-Louis said in a statement, noting the difficulty in parting with "trusted colleagues."
"The actions taken this week are about right-sizing the organization to the revenue we expect to achieve in 2020," St-Louis said. 
The shakeup comes as sales in the Canadian marijuana market, legalized just a year ago, have failed to meet expectations.
Instead of rushing to the legal market, many Canadian pot consumers have continued to rely on the black market, where prices are cheaper, according to analysts.
In a bid to woo these cost-conscious customers, Hexo recently rolled out a "value brand" called Original Stash.
Earlier in the month, Hexo warned its fourth-quarter profit would be lower than expected, citing "slower than expected store rollouts, a delay in government approval for cannabis derivative products and early signs of pricing pressure are being felt nationally."