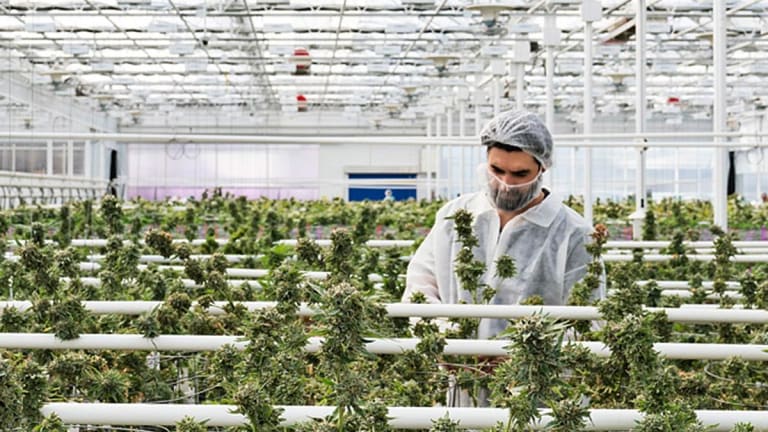 GW Pharma Receives EU Approval for CBD-Based Seizure Treatment
European Union officials approve the company's CBD-based seizure treatment candidate.
Shares of GW Pharma (GWPH) - Get Report  were rising in premarket Monday after the cannabis company announced that European Union officials approved its CBD-based seizure treatment candidate.
The European Commission also has approved the marketing authorization for Epidyolex.
"The approval of EPIDYOLEX marks a significant milestone, offering patients and their families the first in a new class of epilepsy medicines and the first and only EMA-approved CBD medicine to treat two severe and life-threatening forms of childhood-onset epilepsy," said GW Pharma CEO Justin Gover.
Epidyolex is an oral solution used to treat seizures in patients two years of age and older. The company said the approval paves the way for the launch of the drug across Europe. 
"LGS and Dravet syndrome are two of the most severe and difficult-to-treat forms of childhood-onset epilepsy, with few patients achieving adequate seizure control. The EMA approval of EPIDYOLEX® will bring hope to patients and families, with the potential to better control seizures and improve quality of life," said Professor Elinor Ben-Menachem, University of Goteborg, Sahlgren Academy and Hospital in Sweden.
GW Pharma shares rose 3.3% to $133.13 in premarket trading.