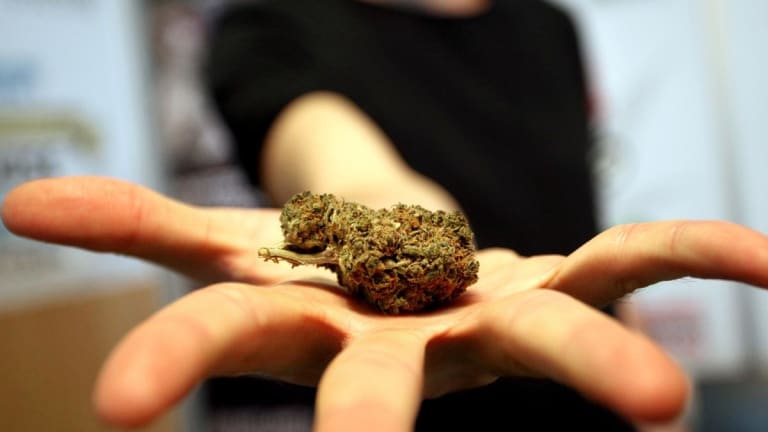 Cannabis Firm Cronos Soars 21.7% on $1.8B Investment From Marlboro Maker Altria
Altria will now hold an ownership interest of about 45% in Cronos.
Shares of Cronos Group Inc. (CRON)  lit up Friday after the company announced that Altria Group Inc. (MO) , the maker of Marlboro cigarettes, made a $1.8 billion investment in the Canadian cannabis company in exchange for a 45% stake. Altria also has options that if fully exercised would result in an additional $1.05 billion in proceeds for Cronos in exchange for an extra 10% stake for Altria. 
"Investing in Cronos Group as our exclusive partner in the emerging global cannabis category represents an exciting new growth opportunity for Altria," said Howard Willard, Altria's chairman and CEO. "We believe that Cronos Group's excellent management team has built capabilities necessary to compete globally, and we look forward to helping Cronos Group realize its significant growth potential."
Cronos CEO Mike Gorenstein called Altria "the ideal partner for Cronos Group, providing the resources and expertise we need to meaningfully accelerate our strategic growth. The proceeds from Altria's investment will enable us to more quickly expand our global infrastructure and distribution footprint, while also increasing investments in R&D and brands that resonate with our consumers."
Cronos said that it will also take advantage of Altria's global reach to expand its own business and the cash infusion will help the company develop "cultured cannabinoids." It was first reported last week that the two companies were engaged in talks.
Following news of the deal Friday, Cronos shares rose 21.7% to close at $12.72, although Altria fell .39% to $54.18.
(This article has been updated with closing stock prices.)