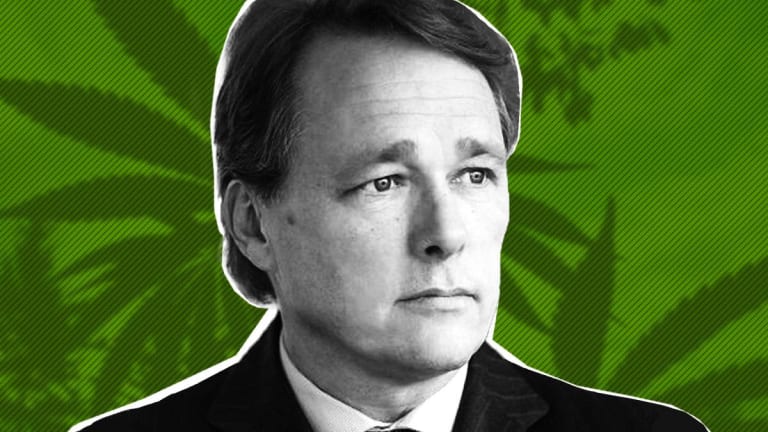 Constellation's Dissatisfaction Led to Linton's Exit from Canopy: Cowen
Linton in a CNBC interview said the cannabis company had fired him. Canopy's fourth-quarter loss was wider than expected.
Constellation Brands (STZ) , Canopy Growth's (CGC) largest shareholder, was dissatisfied with the cannabis company's performance following its latest quarterly release, leading to Co-CEO Bruce Linton's exit from the company, a Cowen analyst wrote. 
Linton said he was ousted as Canopy's co-CEO and a director after its latest report showed wider-than-expected losses. 
With Constellation "having vocally expressed their 'disappointment' with [Canopy's] most recently reported earnings, and having already installed an STZ alum as CFO, we are not surprised by this move," wrote Cowen analyst Vivian Azer.
In late May Canopy named Mike Lee CFO. He'd been senior vice president and CFO at Constellation's wine-and-spirits division.
Canopy on June 20 reported its loss for the fourth quarter ended March 31 widened to C$335.6 million (US$256.5 million) from C$61.5 million in the year-earlier period. Of the latest figure, US$39 million was attributable to Constellation. 
"The magnitude of losses for [Canopy] has expanded far more than we had expected, and while we commend Linton for his vision in establishing the world's leading cannabis company, we believe new leadership will be a welcome change," Azer said.
Mark Zekulin, Canopy Growth's co-CEO, becomes sole CEO and will assist in the search for a new co-CEO, the company said in a statement. Rade Kovacevic, who currently leads the company's Canadian operations, will assume the role of president.
Constellation shares are falling 0.3% while Canopy shares are down 2.1%.