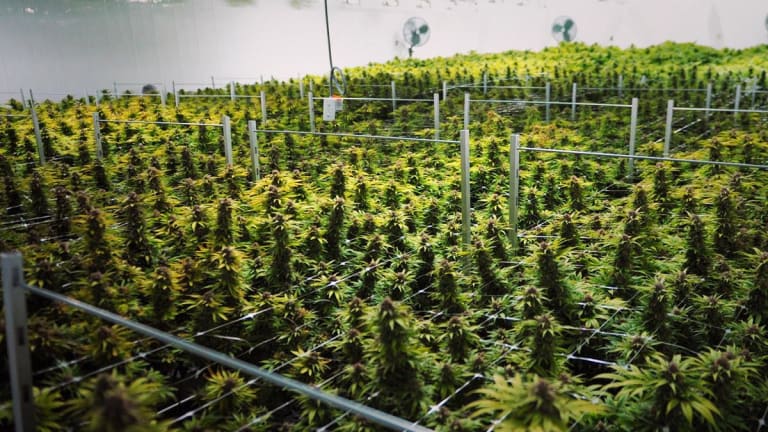 Canopy Growth Buys Spanish Cannabis Company Cafina in All-Cash Deal
Canopy is adding Cafina's 1,600-square-foot greenhouse to its portfolio.
Canopy Growth (CGC) - Get Report announced that it was expanding its European footprint through the all-cash purchase of Spanish licensed cannabis producer Cafina. 
Cafina is licensed to cultivate, distribute and export marijuana for medical and research purposes. Canopy is adding Cafina's 1,600-square-foot greenhouse to its existing 430,000-square-foot licensed production site in Denmark, as well as its facility in Germany. 
"Operating multiple production assets within Europe will allow us to increase revenue in the EU free of supply constraints," said Mark Zekulin, president and co-CEO of Canopy Growth. "This strategic acquisition in a scalable, low-cost production environment diversifies our owned production capabilities in Europe, similar to our approach in Canada where we have production facilities in seven different provinces."
Cafina was founded in 2014 and received its general and research license in November 2018. Cafina CEO Xavier Delas Martinez will continue to manage Cafina's site as Canopy injects capital in order to scale the operation through the year. 
"Adding Cafina will allow us to quickly build out our presence in Spain using its existing cultivation licence as a launch pad, while ensuring our Canadian footprint - the largest in the world - can continue to serve the medical and recreational needs of Canadians," Zekulin said. 
Canopy shares were up 4.3% Tuesday to $42.50. 
Read What Our Real Money Contributors are Saying About Investing in Cannabis