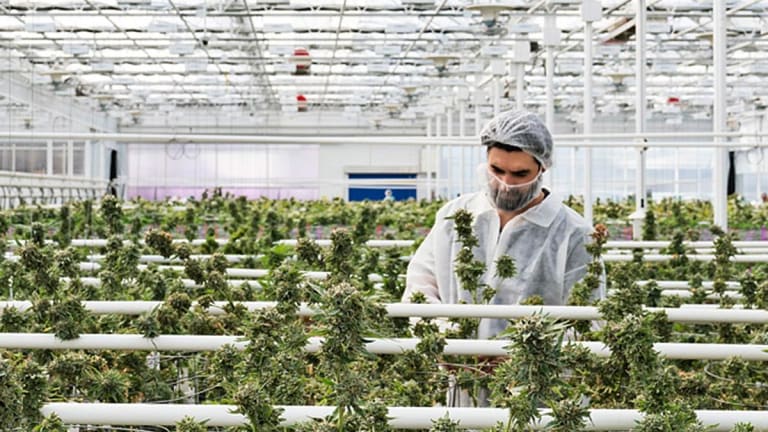 CannTrust Plummets on Report That Says Execs Knew of Illegal Growing Activities
The Globe and Mail cites internal emails showing that company executives were informed about the issue seven months before the Canadian government intervened.
Shares of Canadian pot company CannTrust Holdings (CTST) were down more than 20% Wednesday following a report in the Globe and Mail that said the company's executives knew of issues before government regulators intervened. 
Health Canada halted sales of about 30,000 pounds of pot that were grown in five unlicensed rooms at the company's grow house in Pelham, Ontario. The company shut down the facility and formed a special committee to investigate.
However, The Globe and Mail reported that Chairman Eric Paul and CEO Peter Aceto were informed about illegal growing activities seven months before Health Canada regulators informed them, citing internal emails. 
"The Special Committee takes these issues very seriously and is committed to working with Health Canada to bring the Company into compliance. Although we want to move as quickly as possible, we are mindful of the critical need to be thorough," committee Chairman Robert Marcovitch said when Health Canada first halted the pot sales earlier in July.
"We are determined to identify the root causes for all non-compliance issues, to take appropriate actions to address and remediate any issues with the Company's compliance culture and to restore trust in the Company."
CannTrust shares were down 21% to $2.07 on Wednesday.