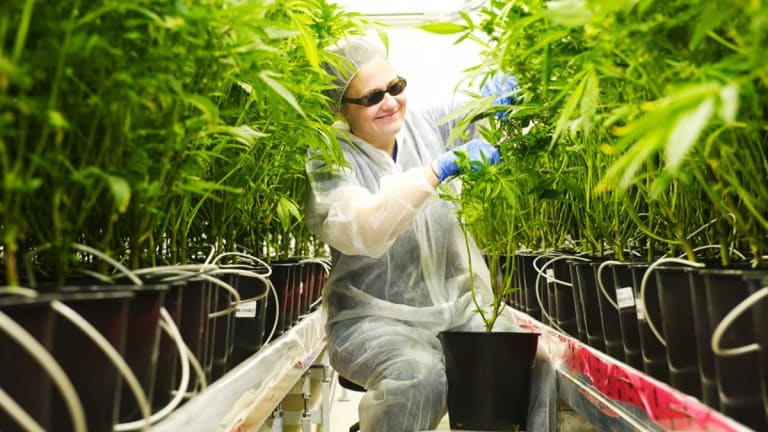 Cannabis Stocks Fall: Tilray Up 10.4%; General Cannabis Off 5.3%
Tilray shares pop on first contract to deliver medical marijuana in Europe.
Cannabis stocks were mixed Wednesday.
Among notable stocks in the sector, eight rose while seven fell.
Tilray shares (TLRY) rose $3.04, or 10.38%, to $32.34. The company announced it has signed its first agreement to supply cannabis from its facility in Portugal to Germany. 
General Cannabis shares (CANN) fell 6 cents, or 5.26%, to $1.08.
The Alternative Harvest ETF (MJ) rose 21 cents, or 0.81%, to $26.01.
The AdvisorShares Pure Cannabis ETF (YOLO) rose 5 cents, or 0.26%, to $19.23.
The Horizons Marijuana Life Sciences ETF (HMLSF) rose 10.17 cents, or 0.89%, to $11.56.
Large cap stocks with notable cannabis initiatives rose.
Shares of AbbVie, Inc. (ABBV) rose $1.13, or 1.7%, to $67.54. The company makes Marinol, a drug based on a synthetic form of THC that is used to treat nausea from chemotherapy among other conditions.
Shares of Molson Coors Brewing Company Class (TAP) fell 38 cents, or 0.73%, to $51.78. The company is working to develop beers infused with cannabis for the Canadian market.