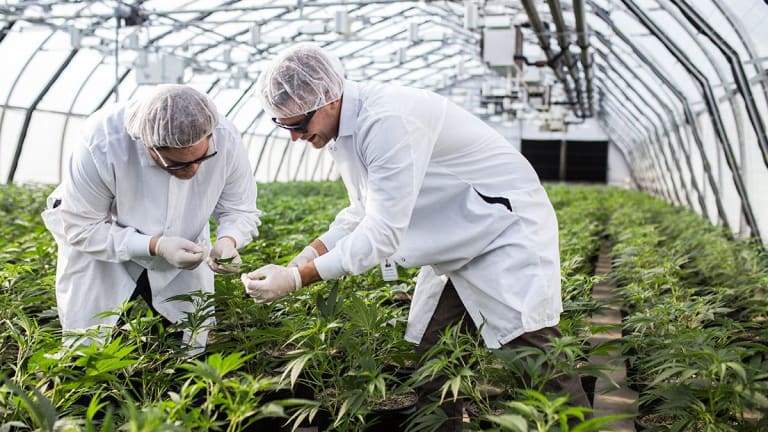 Jefferies Analyst Rates Aurora Cannabis and 4 Other Pot Stocks as Buys
Analyst Owen Bennett also says the market could rise to as high as $130 billion in 10 years.
Stock-research firm Jefferies launched coverage of the cannabis business Monday with a note from analyst Owen Bennett, who initiated ratings on nine companies while estimating that the legal-weed industry will reach $50 billion in annual sales over the next decade vs. just $17 billion this year. 
Bennett also said a "realistic" bullish case could see the industry enjoy as much as $130 billion in sales by 2029 thanks to pot's disruptive nature.
"We see a base-case conservative industry size of over $50 billion by 2029 and a realistic upside size of $130 billion on wider industry disruption," he wrote. "Global winners to be those that lead in both medical and recreational and have a strong U.S. position. Fears on commoditization are overdone. Expect to see further consolidation, more [mainstream consumer-goods companies] taking positions and near-term focus shifting to performance vs. headlines/capacity expectations."
Of the nine companies that Bennett initiated, he gave "Buy" ratings to five, "Hold" Ratings to two and "Underperform" ratings to two others, as follows: