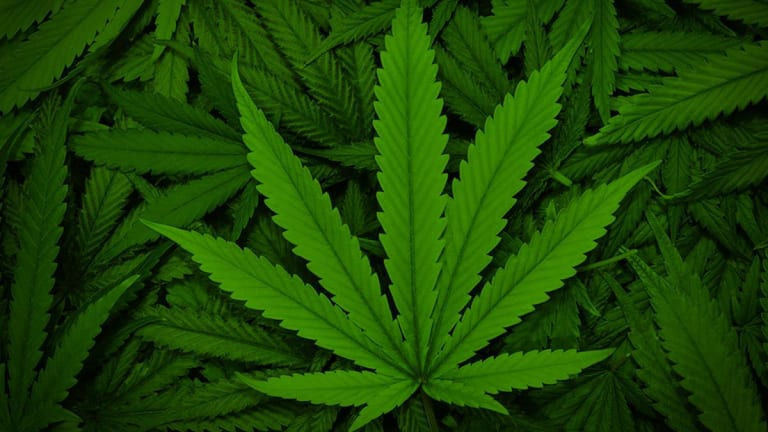 FREE WEBINAR: CEO of Hot Cannabis Stock Akerna Talks to TheStreet
Cannabis firm KERN has been up and down big time Thursday, but its price has more than doubled since trading began Tuesday. CEO Jessica Billingsley sits down with TheStreet for free in-depth Webinar.
Cannabis-software company Akerna (KERN) - Get Akerna Corp. Report is up more than 100% since beginning trading in its current form Tuesday, and CEO Jessica Billingsley told TheStreet in an exclusive video Webinar that "this is [just] the beginning."
"This is a wonderful milestone, but it's [only] the beginning," she said in a half-hour exclusive interview with TheStreet's cannabis columnist Debra Borchardt. "I'm excited about what we can do with a larger opportunity -- with public currency -- and especially as the global market is growing so quickly, I'm really excited about the types of problems that we can solve."
Akerna provides cannabis companies with software that allows them to track legal weed from "seed to sale." Experts expect the firm's software will help cannabis growers, wholesalers and retailers track their products and comply with government reporting requirements.
Click below to watch Billingsley's complete interview with TheStreet, conducted Tuesday after the stock's successful market debut:
Some highlights:
Akerna Expects to Buy Up Other Companies. "We announced previously that we've engaged Cowen as our M&A banker, so we're excited to work with them on helping us identify and work with some targets," she said.
KERN Could Eventually Move Beyond Cannabis. Billingsley said that while Akerna is "laser-focused on cannabis for now ... beyond that, I would like to see our value provided to other industries [in] consumer packaged goods."
The Future Looks Bright. The CEO expects Akerna's software to only grow in importance as the cannabis industry moves from its current "exploding emerging-market" phase into a more-established business model. "In the next phase, we're going to begin to see more and more focus on efficiency and business fundamentals -- and part of that is looking at your data," Billingsley said.
Employees of TheStreet are restricted from trading individual securities.