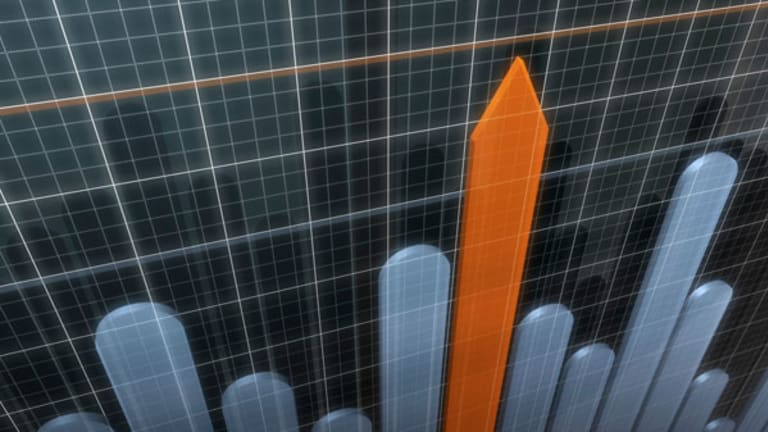 Canadian Energy Stocks Rise After Talisman Acquired By Repsol
Shares of Canadian energy companies are higher this morning after Repsol announced plans to buy Talisman Energy for $8 per share in cash.
NEW YORK (TheStreet) -- Shares of Canadian energy companies are higher this morning after Repsol (REPYY) announced plans to buy Talisman Energy (TLM) for $8 per share in cash.
WHAT'S NEW: Canada-based Talisman announced that it has agreed to be acquired by Spain's Repsol in a transaction valued at approximately $13B, including debt. Under the terms of the agreement, Repsol will buy all outstanding common shares of Talisman for $8 per share in cash. Also under the deal, Talisman will pay aggregate cash dividends of 18c per common share prior to closing. The Talisman board is recommending shareholders accept the deal at a special meeting to be held in mid-February 2015. The transaction is expected to close in the second quarter of 2015, Talisman said. Talisman Chairman Chuck Williamson noted that the deal will create "significant and immediate value" for the company's investors.
WHAT'S NOTABLE: Repsol first explored a bid for Talisman in July, but talks slowed in late August. Earlier this month, Bloomberg reported the companies revived talks and The Wall Street Journal said "talks moved quickly" from there. Canada Pension Plan Investment Board, which initially considered buying parts of Talisman, was also weighing a bid for the whole company, according to Bloomberg, citing people with knowledge of the matter.
ANALYST REACTION: Talisman Energy was downgraded this morning to Market Perform from Outperform at Bernstein.
OTHERS TO WATCH: Other Canadian energy companies traded in New York include Encana (ECA) - Get Encana Corporation Report , Suncor (SU) - Get Suncor Energy Inc. Report , Canadian Natural Resource (CNQ) - Get Canadian Natural Resources Limited Report and Imperial Oil (IMO) - Get Imperial Oil Limited Report . Of note, Encana this morning announced a 2015 capital program of $2.7B-$2.9B, with about 80% directed to the Montney, Duvernay, Eagle Ford and Permian, its highest margin growth plays. The company expects total cash flow between $2.5B-$2.7B, reflecting the impact of higher margin production and continued cost efficiencies, partially offset by anticipated lower commodity prices.
PRICE ACTION: Talisman Energy is up $2.43, or 47.5%, to $7.55 in morning trading and Repsol shares trading in New York are down 1.5% to $19.15. Meanwhile, Encana shares rose 9.2% to $12.69, Suncor gained 5.3% to $28.33, Canadian Natural Resource added 4.8% to $28.62 and Imperial Oil advanced 2.5% to $40.88.
Reporting by Laurie Pasternack Chan.
The Fly
provides comprehensive coverage of stock news and Street research and delivers it in real-time. The Fly breaks market-moving news and explains sudden stock movements in a rapid-fire, short-form story format. Follow @theflynews on Twitter. For a free trial, click