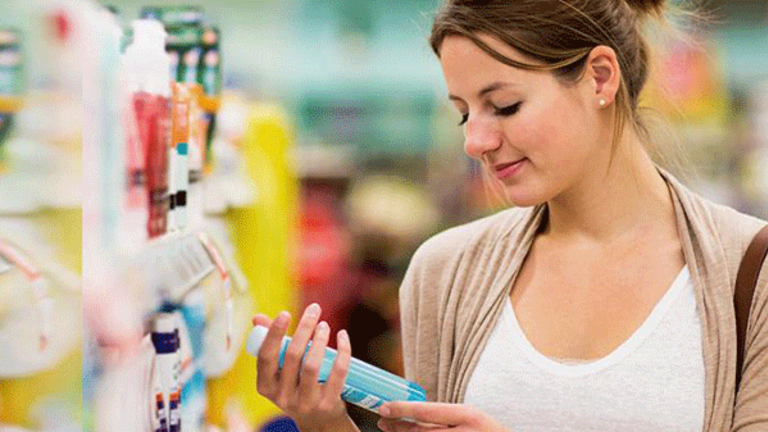 Can This Pharma Stock Withstand the 'Trump Effect'?
With a 100-plus-year history, generous dividend, and diversified portfolio, could this Big Pharma player be resistant to Trump's drug price twitterstorm?
With a 100-plus-year history, generous dividend, and diversified portfolio, could this Big Pharma player be resistant to Trump's drug price twitterstorm?
Donald Trump sent pharmaceutical stocks plummeting on Tuesday morning after tweeting a renewed promise to lower drug prices.
"I am working on a new system where there will be competition in the drug industry," he said shortly before 9:00 a.m. EST. Within an hour, shares of several Big Pharma companies, including Mylan (MYL) - Get Report , Valeant Pharmaceuticals (VRX) and Allergan (AGN) - Get Report , had sunk by several percentage points.
In general, pharmaceutical stocks can be a roller-coaster ride in the best of times. But the past 12 months have been particularly rocky for the industry as politicians put drug pricing in the crosshairs during the 2016 elections. Both Mylan and Valeant, in particular, were singled out by Democratic presidential nominee Hillary Clinton.
Pharma investors had been hoping that Trump's surprise win would turn the spotlight away from drug pricing, but his attempts at populist policies have proven otherwise. Shortly after his election, he sent drugmaker stocks lower by announcing via Twitter (TWTR) - Get Report that pharmaceutical companies were "getting away with murder."
With the potential for a bumpy ride during the next four years, risk-averse investors would do well to be wary of stocks in the pharmaceutical sector. However, there's one play that should remain relatively safe for the long run.
Johnson & Johnson (JNJ) - Get Report is a healthcare company with more than 130 years of experience. And its proven history, along with a healthy dividend and a diverse portfolio, makes it a Trump-proof play.
The company has managed to consistently grow for decades, with a 30-year-plus track record of increasing adjusted earnings. Last year, Johnson & Johnson recorded a whopping $71.9 billion in total revenue, with growth in its pharmaceuticals division rising by 11.5%.
The company has steadily churned out blockbuster drugs, and there's more to come this year in the pipeline--including a new treatment for psoriasis, which affects more than 125 million people worldwide.
All told, analysts are predicting that the drugs in Johnson & Johnson's pipeline could generate as much as $1 billion in sales for the company.
The company has already made efforts to increase drug pricing transparency, which should help to keep Trump at bay. And even if the pharmaceutical industry continues to take hits from the president's Twitter account, the company is nicely diversified with many popular personal care product brands--everything from Band-Aids to Aveeno.
Shares of Johnson & Johnson are up by more than 7% so far this year, outpacing the industry as a whole. But they're not cheap, currently priced over $123 per share. Still, the company offers an enticing dividend yield of 2.59% and a half-century history of raising that rate!
Johnson & Johnson makes a solid long-term income play. Watch for price dips and hold on for at least the next four years of unpredictability.
---
As we've explained Johnson & Johnson continues to be an excellent income opportunity. If you're looking for other income opportunities we know another way you can add a steady stream of dividend income every month... and it's practically guaranteed by the IRS. The company signing the checks might not be one that you've heard of. However, Silicon Valley's top CEOs - think Mark Zuckerberg and Larry Page - know that its product is invaluable.Click here for the full story.
The author is an independent contributor who at the time of publication owned none of the stocks mentioned.
Action Alerts PLUS, which Cramer manages as a charitable trust, is long AGN.