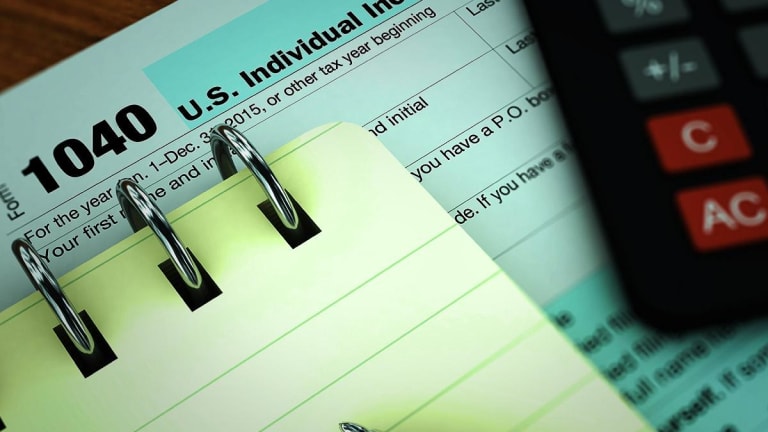 Can H&R Block Break Out on Earnings Beat?
H&R Block stock is moving modestly higher after better-than-expected earnings results and a dividend hike. But its big-time breakout is still on hold.
Shares of H&R Block (HRB) are trading higher on Tuesday by 3.7% to $27.95 after the company reported its fourth-quarter results.
It leaves shares just under range resistance near $28, causing many investors to wonder if H&R Block can push through this vital resistance level, triggering a multi-year breakout.
Initially, shares pushed above this resistance mark, surging to $29.29 on the day. But the stock has since retreated, causing plenty of doubt about the breakout. Given the quarter, the stock's inability to push higher may be a concern in the coming sessions. 
Earnings of $4.32 per share easily topped expectations of $4.18 per share, while revenue of $2.33 billion edged past expectations, but declined 2.5% year-over-year. Management gave a 4% hike to its dividend, which now yields 3.72%. Finally, the company acquired financial services firm Wave Financial for $405 million in cash.
The acquisition won't make H&R Block the next PayPal (PYPL) or Square (SQ) , but the quarter looks pretty clean and the yield is attractive. Will it be enough to trigger a breakout?
Trading H&R Block Stock
On the weekly chart above, range resistance in the $28 to $28.50 area is clearly marked. So is long-term downtrend resistance (blue line) that's been slowly but surely squeezing H&R Block lower. On the plus side, shares are poking through this downtrend resistance level, but what investors really want to see is a move north of the $28.50 level.
Range support sits all the way down at $22.50, a level that was resistance until mid-2017 when HRB stock pushed through. After that -- as so often happens -- this level began acting as support.
With Tuesday's candle, we can see a rather long wick former from the session highs north of $29. That is rather discouraging, but there are still positives here.
Like we said, H&R Block is flirting with a breakout over downtrend resistance, while maintaining above the 20-week, 50-week and 200-week moving averages. Further, its 38.2% retracement for the one-year range is down at $26.10.
So what now? Maintaining above $27.50 is a good start, but if HRB stock can climb another buck from that spot, it will draw in momentum buyers looking for a big-time breakout. Should it happen, look for H&R Block stock to push up to Tuesday's highs, then to $29.75. North of $30 would be a big move, but also confirm a multi-year breakout.
On the downside, a move below the 10-week moving average would be a cause for concern.
This article is commentary by an independent contributor. At the time of publication, the author had no positions in the stocks mentioned.