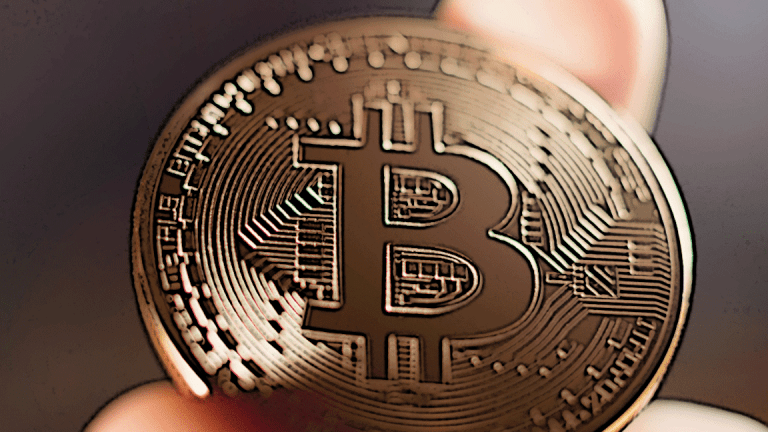 Can Cryptocurrencies Solve What Traditional Lenders Cannot?
Small businesses have been slow to recover from the Great Recession and the consequent credit crisis, which hit them very hard and has exacerbated the credit gap between small and larger business lending. But we see the situation gradually improving, as a result of three significant, converging forces -- alternative lenders, crowdfunding and cryptocurrency.
Small businesses are core to economic competitiveness around the world. In the United States, they employ half of the private sector workforce - about 120 million people - and since 1995 they have created approximately two‐thirds of the net American new jobs. But small businesses have been slow to recover from the Great Recession and the consequent credit crisis, which hit them very hard and has exacerbated the credit gap between small and larger business lending.
Beyond general economic anxiety in a post-2008 world, numerous other factors contribute to small businesses' difficulties securing credit. New companies don't have track records showing years of rising revenue and profit. Some of the world's most promising theaters for business growth, like Asia Pacific, are regions where many individuals typically don't have access to banks. Women-owned businesses may be at a particular disadvantage, since women have been starting businesses at a high rate over the past decade, and therefore tend to constitute a higher proportion of young businesses. 
However, we see the situation gradually improving, as a result of three significant, converging forces -- alternative lenders, crowdfunding and cryptocurrency.
Alternative Lenders
Immediately after 2008, most banks had their hands tied when it came to providing loans to small businesses-providing a window for alternative lenders, predominantly peer-to-peer lenders, to grow. P2P lending is still very much a nascent and emerging area - according to a recent Fundera survey, small businesses continue to look mainly to brick-and-mortar banks for financing, with only 11% of respondents opting to work through alternative lenders. 
The hesitancy to engage an online lender versus an established bank stems from doubts regarding the sustainability of these platforms' business models - brought to light by several high-profile events like the Lending Club scandal in 2016. In addition, borrowers - in spite of the promise of simply being able to fill out a form online, and receive funds a few hours later - began to worry about the trustworthiness of these institutions, which were not regulated.
While traditional banks remain firmly entrenched, the Fundera survey did reveal some other interesting findings, including a strong preference for applying online for business credit cards; as well as a fairly large percentage of respondents (16%) noting they hadn't even stepped into a brick-and-mortar bank branch in the past year. In spite of the skepticism P2P lenders have faced, they have shown us that speed and efficiency are possible in the world of financial services. This lesson is not going unnoticed. While general small businesses behaviors may not have changed much yet, clearly a shift in thinking and attitudes is taking place. 
According to one survey conducted by the Federal Reserve Bank of New York, the average small business spends a full 24 hours searching and applying for credit, while the approval process at a traditional bank can take several weeks, at the end of which many small businesses will still get rejected. The large banks recognize this and are modifying their strategies accordingly -- last year, JPMorgan Chase announced a partnership with fintech lender OnDeck to deliver an online lending platform, while Goldman Sachs's Marcus is designed to compete with online lenders like Lending Club and Prosper.
P2P lenders may never fully displace traditional banks. But changes are imminent as financial services companies of all types strive to meet the underserved small business market need. This, combined with the push for greater borrower protections (such as the Small Business Borrowers' Bill of Rights), can spell good news for underserved small businesses.
In 2017, WishFinance addressed some of the contemporary shortcomings of P2P lenders, particularly safeguards for investors and more diligent credit checks for potential borrowers. WishFinance created a blockchain platform to tackle small business lending's pain points, which, at their core, can be reduced to the reality that small businesses have less of everything and therefore lenders bake in higher rates--or don't lend at all--based off of that uncertainty.
Specifically, WishFinance's platform works as a network to connects a small business's point-of-sale (POS) infrastructure and uses real-time data for scoring, risk control, and automatic loan repayment. When a small business needs a loan, it shares its real transaction history from a POS terminal with the flip of a switch on WishFinance's app. The company combines the transaction data with other factors like market data, location, local economic state, time of year, and other historical records to score potential borrowers. WishFinance then issues loans with interest rates based on the company's real cash flow--and importantly not on assets--within 24 hours.
Once a loan is issued to the borrower, repayment comes directly from the same POS transactions. Each time someone buys from the merchant and pays via debit or credit card, 3% to 5% is deducted from the transaction to repay the loan. The more customers and larger average receipts that a merchant has, the faster the loan is repaid. Loans from the company so far have ranged between 5% and 28%.
The company's cryptocurrency, WISH, offers an Ethereum-based tokens that investors need to build and manage loan portfolios on the platform. One token--at a cost of $1--manages one active loan, meaning a lender with 1,000 active loans would deposit 1,000 WISH tokens using one of the available cryptocurrency exchanges. Lenders can also "borrow" tokens from other lenders, sharing gains with the primary token owners. In theory, the platform takes a good first stab at making SME lending more profitable and less uncertain. If more lenders entertain using the blockchain to manage risk, we'll see higher volumes of loans and, in turn, higher demand for tokens to manage them.
Crowdfunding
In an age when new Kickstarter and GoFundMe campaigns emerge every day, crowdfunding is quickly becoming a go-to option for small businesses that want to raise money without the pressure of formally pitching investors. Crowdfunding is a method of raising capital through the collective effort of friends, family, customers, and individual investors, primarily via social networks and dedicated crowdfunding platforms.
The roots of crowdfunding can be found in more traditional processes like capital raises through VCs and private-equity firms. But there are a few narrow, important advantages. Crowdfunding give entrepreneurs a single platform to build, showcase, and share pitches that streamlines communication with potential investors. Of course, crowdfunding can also mean greater reach, leaving more time for capital-seekers to run their businesses.
The mechanism to crowdfund can vary from encouraging donations; offering "rewards," typically a form of the product or service being offered by the company; or trading capital for actual equity shares. We're seeing more types of crowdfunding platforms emerge, with specializations including platforms specifically designed for different types of businesses.
In spite of crowdfunding's benefits, drawbacks remain. First, many campaigns don't get funded at all, or receive an adequate amount of funding. Second, they can require a substantial amount of up-front work to market a campaign. And third, because most crowdfunding campaigns rely on rewards that are effectively an early-bird price for future product, each dollar brings with it a very real near-term commitment to produce and deliver on a promise.
Nonetheless, the annual Massolution Crowdfunding Industry Report, total equity crowdfunding volume worldwide has been roughly doubling each year since 2012. Based on these numbers crowdfunding may very well surpass standard venture capital models in volume over the next few years, and small businesses should take note of it as a viable alternative to raising needed capital through fiat currency. A chunk of crowdfunding's visible gaps, though, can be plugged with the features that can be built into cryptocurrencies. 
Cryptocurrency
The third trend changing the small business lending landscape is the rise in cryptocurrency. A global phenomenon, cryptocurrencies are digital currencies consisting of code lines. Cryptocurrencies are decentralized, theoretically immune to government interference and able to allow users to make secure payments and store money without the need to use their name or go through a bank. They run on a distributed public ledger called blockchain, which is a record of all transactions updated and held by currency holders. 
Cryptocurrencies offer many advantages, including security, transparency and immediacy in terms of payment. They are also currency-agnostic, allowing borrowers and lenders to sidestep the time and work needed to convert loans from one currency to another. This greater convenience and immediacy encourages more cross-border lending, and for many investors, using cryptocurrencies as a vehicle presents an opportunity to magnify potential gains.
The financial services industry typically evolves at a glacial pace. The three trends outlined above - the rise in alternative lenders, crowdfunding and cryptocurrencies - represent evolution, not necessarily disruption. However, they are morphing traditional processes in a way that will be beneficial for small businesses. All participants in this small business lending ecosystem - small businesses, lenders, and investors alike - would be well-advised to watch this progression closely and be ready to jump on emerging opportunities.
On the subject of cryptocurrencies, we found some of the weirdest in the game:
More of What's Trending on TheStreet:
I hold stock in investment holding company, Leucadia, and remain a partner in an emerging technology fund. I hold no positions in cryptocurrencies or in any companies that invest in them.