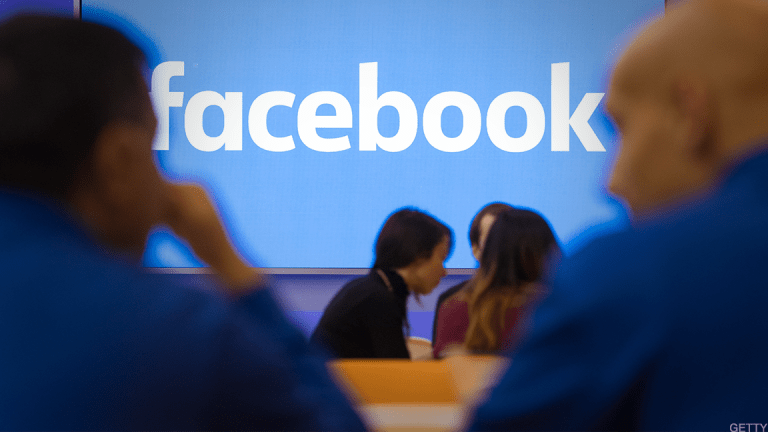 Cambridge Analytica Whistleblower: Facebook Data Was Foundation of the Company
Christopher Wylie testifies in front of British lawmakers on Tuesday.
Christopher Wylie, the whistleblower at the center of the Facebook Inc. (FB) - Get Meta Platforms Inc. Class A Report Cambridge Analytica scandal, testified to British lawmakers that the data analysis firm absolutely did use Facebook data to influence politics.
"It is categorically untrue that Cambridge Analytica has never used Facebook data," Wylie said to members of the British Parliament (watch live below).
Wylie has been credited with blowing the top off the allegedly questionable practices of Cambridge Analytica. Last week, the company was thrust into the spotlight when Wylie's testimony alleged that the firm harvested data from as many as 50 million users on Facebook to influence the 2016 presidential election.
"Facebook data ... was the foundational data set of the company," Wylie said. "That is how the algorithms were developed."
Wylie explained to the British Parliament's Digital, Culture, Media and Sport Committee that University of Cambridge professor Aleksandr Kogan and his company, Global Science Research (GSR), handed over data it harvested to Cambridge Analytica through an app that required a Facebook login.
According to Wylie, GSR was created by Cambridge Analytica for Cambridge Analytica. It was a pass-through company that allowed Cambridge Analytica to garner the data it sought.
"This is what built the company," Wylie said. The data set from GSR was modeled to build Cambridge Analytica, he added.
It was reported Tuesday that Facebook CEO Mark Zuckerberg declined an invitation to face U.K. lawmakers and explain the link between his social media giant and Cambridge Analytica that led to the data scandal which may have affected 50 million users and swayed the 2016 U.S. presidential elections.
"Well, I'm owning up to it," Wylie said when asked if he thought Zuckerberg ought to testify to the committee. "Given the public reaction to the story and even looking at it from just their share value, having a meeting is sort of the least that you could do."
Wylie also explained Tuesday that Trump's election was at least partially the impetus for his decision to speak out publicly.
"I wouldn't say it was just because of Donald Trump, but Donald Trump makes it click in your head that this actually has a much wider impact," Wylie said. "I don't think that military-style information operations is conducive for any democratic process."
"It made it more salient in my mind," Wylie said of Trump's election. "It was no longer this niche, shady firm. It was a firm that was making a massive impact on the world."
Wylie also agreed to testify in front of U.S. lawmakers following requests from Democrats on Capitol Hill. His U.S. testimony will be linked to the investigation into Russian meddling in the 2016 election.
Wylie added that Facebook appeared to him more disturbed by his decision to come forward than Cambridge Analytica was. "They sent some fairly intimidating legal correspondence," Wylie said of Facebook. "They haven't taken action on it."
When asked if his motive in coming forward was to "take down" the data analysis firm for its allegedly questionable practices, Wylie responded as such: "Frankly, yes," he said. "Nothing good comes from Cambridge Analytica."
In premarket trading Tuesday, March 27, Facebook traded lower 1.8% to $157.14. Shares pushed higher 0.42% on Monday, March 26, the second day in six that the company has closed in the green.
Facebook is a holding in Jim Cramer's Action Alerts PLUS Charitable Trust Portfolio. Want to be alerted before Cramer buys or sells FB? Learn more now.