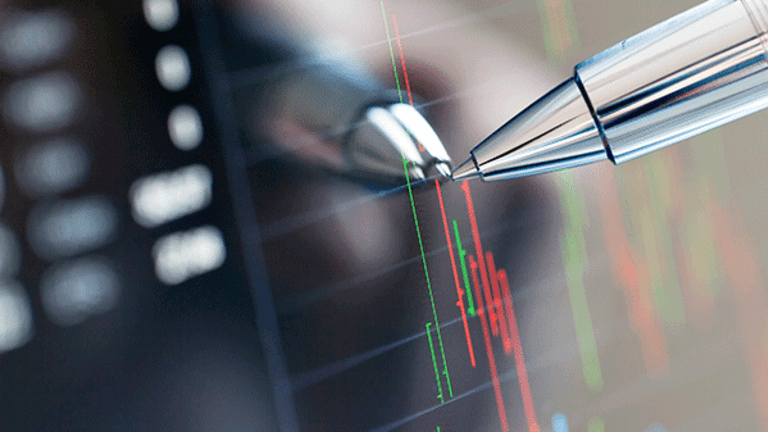 Publish date:
Buying Stocks During Earnings Season Can Be Tricky
The volatility in stock prices during earnings season can be daunting, posing a greater risk as investors decide the timing of their trades.
The volatility in stock prices during earnings season can be daunting, posing a greater risk as investors decide the timing of their trades.
The volatility in stock prices during earnings season can be daunting, posing a greater risk as investors decide the timing of their trades.
An increase in volatility the day before or the day of a stock's earnings results are released can be intimidating. Investors, especially novice ones, might find it "exciting" to trade stocks at earnings," but waiting has its benefits, said J.J. Kinahan, chief market strategist for TD Ameritrade, an Omaha-based online broker.
"Many investors are better off waiting until the earnings are out as their risk tolerances are different and when you are a newer investor you may not need the extra work," he said.
Investors should examine several quarters of stock's prices to find a pattern of selling off or cooling down, said Jason Spatafora, co-founder of Marijuanastocks.com and a Miami-based trader and investor known as @WolfofWeedST on Twitter.
"When it comes to playing earnings season, you're either a trader, investor or a combination of the two," he said. "For many it's 'buy the rumor, sell the news,' and for others it's 'wait for the news and buy the panic' for a potential bounce."
One positive example is Facebook (FB) - Get Facebook, Inc. Class A Report and investors who took advantage of the Brexit panic to purchase stock in the social media company. Those who held onto the stock through the company's earnings were pleased with the results, Spatafora said.
"Facebook is a great example because of the innovations they've made the last few quarters with ad revenue and other unique tools like their live stream," he said. "As a user I've seen sponsored ads increase over and over again, and CEO Mark Zuckerberg has yet to miss earnings."
Hype on Earnings Day
The hype that occurs on the day earnings is released can greatly skew a stock's price, and waiting a few days to purchase it is a better strategy.
"Give it a few days after the hype and irrational exuberance fades," Spatafora said. "Know where the gap is pricewise and decide whether or not you will roll the dice and help fill it. Look at El Capitan Precious Metals (ECPN) and Health Insurance Innovations (HIIQ) - Get Health Insurance Innovations, Inc. Class A Report for examples of stocks that are charting well pre-earnings, and watch the pattern that may develop after they are out."
Investors should be more disciplined and mimic the strategy followed by professionals who determine the average price they want to purchase for a certain stock, said Kinahan.
"Investors need to decide ahead of time their point of pain," he said. "Defining your risk before the trade is made is the best thing someone can do for themselves. If you know your worst case scenario, then you won't worry as much because you already know what your point is."
Many investors fail to keep their trades small, adding more unnecessary pressure. Instead of purchasing 800 shares at once, a retail investor should stick with purchasing 200 to 300 shares instead.
"It's not the time to buy all 800, because if you are wrong and it goes against you, you can get into trouble," he said. "It keeps you from thinking about when to get out. The biggest thing investors need to do is trade smaller than they think."
Limiting orders to smaller ones means an investor can buy additional shares of the stock if it declines at a cheaper price, which lowers the risk.
Why Earnings May Not Affect Prices
Stock prices can rise dramatically even if they miss their earnings and this contradiction can be confusing and vexing for investors. Even as both revenue and earnings declined more than 4%, Ralph Lauren's (RL) - Get Ralph Lauren Corporation Class A Report stock jumped 6%. On the other hand, Tesla's (TSLA) - Get Tesla Inc Report stock went up 3% after missing earnings, but the company beat its revenue goal during the third quarter, said K.C. Ma, a CFA and director of the Roland George investments program at Stetson University in Deland, Fla. Companies such as Verizon (VZ) - Get Verizon Communications Inc. Report missed their revenue targets but beat earnings -- and saw the stock went down 2%. Chipotle (CMG) - Get Chipotle Mexican Grill, Inc. Report missed both its revenue and earnings targets, yet its stock jumped by 6%. In an even odder scenario, after beating both revenue and earnings, Wendy's (WEN) - Get Wendy's Company Report stock dropped by 5%.
Investors need to figure out what the Street is looking for in the earnings announcement for that quarter, which includes topline growth, margin expansion and earnings growth, Ma said.
During periods of uncertainty of the growth of the economy, the market will focus more on revenue increasing.
"This is why Netflix (NFLX) - Get Netflix, Inc. (NFLX) Report was down a whopping 13% after beating earnings, but missing revenue," he said.
In times when the economy is growing, the market tends to place emphasis on earnings growth or profit margin.
"When the company's products can be differentiated by the customers, such as their technology, so can their earnings growth by the market," Ma said. "This is why the investors 'like' Facebook over LinkedIn (LNKD) , Apple (AAPL) - Get Apple Inc. (AAPL) Report over Samsung and Microsoft (MSFT) - Get Microsoft Corporation (MSFT) Report over IBM."
Guidance has emerged as the new buzzword during earnings season and the market often fails to react to whether the company has beat or missed its earnings that quarter, Ma said. Instead, the market focuses on the performance of the company for the next quarter. One the companies which has "done everything right but not been rewarded by the market" is Fitbit (FIT) - Get Fitbit, Inc. Class A Report . Even though the company has beaten the estimates in every quarter since its IPO one year ago, the stock declined by 60% from its offering price.
"What shareholders seem to look for is not whether they beat the numbers, which are set at a lower bar nowadays anyway, but what the guidance will be for the next quarters," Ma said.
The price can be volatile the minutes after a company's earnings are announced, but the "fair" price usually can stabilize within five minutes, he added.
"Almost always, that five-minute price print is remarkably close to the closing price of the following day's session," he said. "In other words, there is no benefit to trade after the immediate release of the earnings report."
When to Sell
Newer traders often fail at defining their risk before they make a buy and "don't go in with a sense with this is where I am getting out," which increases their risk, said Kinahan.
Selling a stock can be just as tricky and investors should follow the same strategy of thinking about an average price and "get out a little at a time," whether the stock is rising or declining, he said.
"Take some profit and sell only half the position, because it allows you to ride the rest of it a little better, since you have lowered your cost basis and put some money in your pocket," said Kinahan. "When a trade goes against them, get out in a small amount because a stock sometimes bounces back."
Staying out of the market when the price of a stock goes against your prediction is a mistake.
"There can be a benefit to trading more often," he said. "Trading is like golf. If you play a lot, you tend to be pretty comfortable. The more you engage, the more comfortable you are with the market."