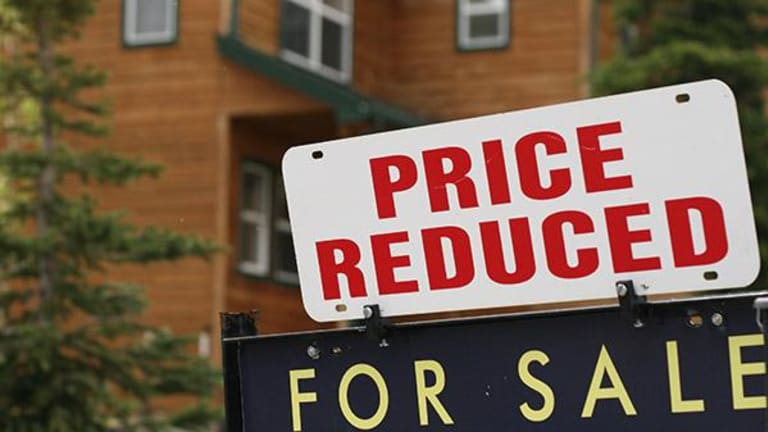 Buy the Dips: 3 of the Best Dividend Stocks Just Went On Sale
Here is a look at three of the world's best and most dominant stocks, all of which have seen prices dip 4% or more over the past five trading days.
After eclipsing record highs, the stock market rally has taken a breather.
The Dow Jones Industrial Average is on a six-day losing streak as of the market close on Monday.
A number of factors have contributed to the Dow 30's decline, including fears of slowing economic growth in emerging markets and the U.S.; geopolitical uncertainty stemming from the Brexit vote; and oil's recent decline back to $40 a barrel.
This has a number of large-capitalization stocks in the consumer goods and energy sectors reeling.
The market has indiscriminately marked down the value of mediocre businesses and high-quality blue-chip stocks.
Here are three such high-quality dividend growth stocks. Investors using a buy-the-dips strategy would be wise to consider these three businesses.
Each has a long streak of rising dividends. In fact, all three are Dividend Aristocrats, or stocks with 25-plus years of consecutive annual dividend increases.
In addition, each of these three companies is the dominant player in its industry. When the market starts marking down stocks, it is wise to go for quality.
1. Coca-Cola (KO) - Get Coca-Cola Company Report
This stock has lost 4.7% in the past five trading sessions.
The catalyst for the downturn was the company's second-quarter earnings report. Although earnings per share came in ahead of expectations, sales fell 5%.
More broadly, Coca-Cola has had to expand its portfolio in recent years because demand for soda is declining in developed markets such as Europe and the U.S., where consumers are taking a harsher view of soda, for its calorie and sugar content.
Soda consumption in the U.S. has declined each year for the past decade.
This has forced Coca-Cola to adapt to a new consumer landscape. Fortunately, it has responded by aggressively building its brand portfolio to include juices, teas and water brands, which include Dasani, Gold Peak, Minute Maid, and more.
The company still has work to do. Although it has invested in a number of successful brands outside soda, sparkling beverages still account for the vast majority of its sales.
Last year, Coca-Cola's total revenue and operating profits fell by 4% and 10%, respectively, due to the continued decline in soda.
Coca-Cola investors need to be patient.
Many of the initiatives designed to reinvigorate Coca-Cola's growth will likely work but will take time nonetheless. It isn't easy to turn around a ship the size of Coca-Cola.
Long-term investors are likely to be rewarded.
Coca-Cola remains one of the most valuable brands in the world. It is generating growth not just from new products but in new markets as well.
The company generated second-quarter organic revenue growth of 27% in Latin America and 7% organic revenue growth in the Eurasia and Africa region.
In addition, Coca-Cola remains highly profitable, and rewards shareholders with rising dividends each year. The company has raised its dividend for 54 years in a row, including a solid 6% bump this year.
The dividend yield has inched up to an attractive 3.2% after the stock's recent dip.
Coca-Cola's dividend history makes it a Dividend King, one of just 18 stocks with 50-plus years of consecutive annual dividend increases.
2. ExxonMobil (XOM) - Get Exxon Mobil Corporation Report
Shares of ExxonMobil have declined 6.9% in the past five trading days. Investors are once again concerned about the price of oil, which recently fell back to $40 per barrel.
If oil once again breaks through $30 per barrel, it will seriously damage big oil, and no publicly held company is as big as ExxonMobil. The company is the largest of the world's six supermajor integrated oil and gas corporations based on its $361.03 billion market capitalization.
Indeed, ExxonMobil is getting hit hard by declining commodity prices. Last year, its profits fell by half, to $16 billion.
Things have been difficult this year, as well. First-half profits fell 62% year over year.
However, the company remains profitable.
ExxonMobil earned $3.5 billion in the first half. And, ExxonMobil generates industry-leading returns on capital each year.
Although investors have no guarantee when or if oil prices will recover to $100 per barrel, ExxonMobil has a plan to maintain profitability and continue to pay its hefty dividend.
Cost cuts have a lot to do with this. ExxonMobil cut capital expenditures by 36% in the first half, and it didn't repurchase shares during that period.
This is all designed to support its dividend. Even in a brutal environment, in which oil prices fell from more than $100 per barrel around two years ago to less than $30 at lows set this year, ExxonMobil continues to increase its dividend.
ExxonMobil has paid dividends for more than 100 years. It has increased its dividend for 34 years in a row, including a 2.7% increase this year.
The fact that the company can still increase its dividend, even in a terrible operating climate, speaks to the strength of ExxonMobil's assets and business model.
ExxonMobil has the proven ability to navigate the ups and downs of the oil market. This is a bad time to be in the oil business, but investors are being paid well to wait for a turnaround.
3. McDonald's (MCD) - Get McDonald's Corporation Report
The stock is down 7.4% in the past five trading days. The sell-off was sparked by the release of McDonald's second-quarter earnings, which showed that sales failed to meet analyst projections.
The company has gotten hit as consumers have become more health-conscious.
Consumers are widely demanding healthier food options, and as a result, fast-food restaurants are struggling. This has affected McDonald's, which suffered a 7.4% decline in total sales last year.
In fact, McDonald's sales last year were the lowest since 2010.
This has caused fear that the company is in the midst of a permanent deterioration. But while McDonald's is down, it isn't out.
The company is still the world's largest restaurant operator by far, with a market cap of $105.16 billion. The company's largest competitor, Yum! Brands, has a market cap of $35.19 billion.
McDonald's has one of the most universally recognized brands in the world, and as a result is one of a select few fast-food companies to have the scale necessary to meaningfully pursue international expansion.
It has refocused itself on international growth by establishing two distinct operating segments: high-growth markets, which include China, Italy, Russia and Spain; and international lead markets, which include Australia, Canada, France, Germany and the U.K.
This has worked well for McDonald's, as comparable sales in the high-growth and international lead segments increased 1.8% and 3.4% last year, respectively.
Furthermore, a return to growth in the U.S. could be fueled by the all-day breakfast and McPick 2 menu initiatives, which have helped restore customer traffic.
McDonald's has increased its shareholder dividend each year since 1976. The stock has a 3% dividend yield after its recent price slide.
This article is commentary by an independent contributor. At the time of publication, the author held positions in MCD and XOM.