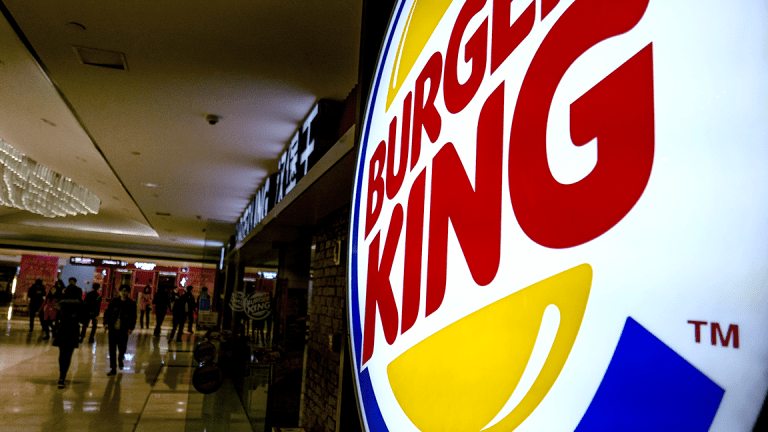 Burger King's Plant-Based Impossible Whopper Takes Root in Three New Markets
Restaurant Brands International's Burger King will offer the new plant-based Impossible Whopper in three new markets.
Burger King's plant-based Impossible Whopper is taking root in three new markets, Restaurant Brands International  (QSR) - Get Restaurant Brands International Inc. Report said Tuesday.
After a test run in St. Louis, the Toronto-based company said it was introducing the burger in Miami; Columbus, Georgia; and Montgomery, Alabama. 
The Impossible Whopper consists of a flame-grilled patty made from plants topped with tomatoes and onions,  lettuce, mayonnaise, ketchup and pickles on a toasted sesame seed bun.
To mark the occasion, Burger King will have a tour bus go through the three locations. The tour starts in Miami, May 16-18, then on to Columbus May 20-21, and Montgomery on May 22.
Restaurant Brands International wasn't active in premarket trading, but it closed Monday down 2.4% to $65.83.