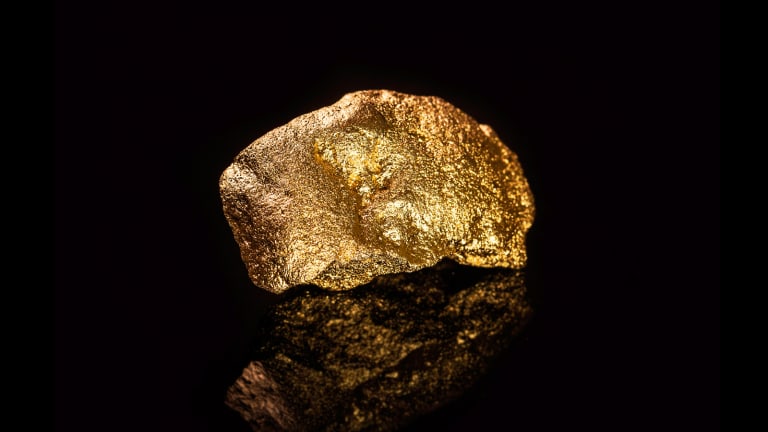 Bull Chart of the Day -- Why I Dig Freeport-McMoRan
The long-term view isn't golden but the short-term risk versus reward makes the miner a buy.
The long-term view isn't golden but the short-term risk versus reward makes the miner a buy.
NEW YORK (Real Money) -- If you like this Bull Chart of the Day, it won't be because of the longer-term view. The weekly and monthly charts of Freeport-McMoRan (FCX) - Get Report don't say much about the stock.
So why would I post it here as the "Daily Bull" and as one I am buying? It's simple: I love the short-term risk versus reward. 
FCX is breaking higher today out of a month-long trading channel. The downside of this channel is $19.50, about 6% lower than the recent price; however, the upside looks to be in the $22 to potentially $23.50 area, which is 6% to 13% higher. If the stock were still in the channel, then I would just watch it, but we are seeing a push higher today.
There are two other factors to consider. First, the Commodity Channel Index (CCI) is soaring about 100 after recently trading near -100. This is a strong reversal and one I'm willing to chase on entry as long as the CCI is below 200, which it still is. Second, there is a triple crossing in the parabolic stop and reverse. This happens when the short-term, medium-term and long-term PSARs cross from bearish to bullish on the same day. When used in conjunction with the big move in the CCI, the risk-reward is favorable.
Furthermore, this pattern offers one additional positive. The pattern has served best when using the low of the breakout day, that's today, as the stop. I'll give it a little more room and use $19.90 rather than $20.15 as the stop, but this lowers my capital risk significantly barring an overnight gap down in the stock.
FCX has an active options market, so I would have no issue using long $19 or $20 calls when trading this stock. I'd even consider using call spreads with a $22.50 strike and above as short legs if a trader is going out far enough in time.
Due to the nature of the stop setup, I would not be using bullish put spreads or selling naked puts here. It just doesn't play out well with this pattern, which is a bit more "feast or skip dinner."
You can get a handful of small losers before catching a big winner. It's important to note that since it can be a bit frustrating to get three or four small losers before catching a double-digit winner. However, this is one of my favorite patterns, so FCX comes in as the Bull Chart of the Day.
Editor's Note: This article was originally published at 11:03 a.m. EDT on Real Money on June 24.
This article is commentary by an independent contributor. At the time of publication, the author held a position in FCX.