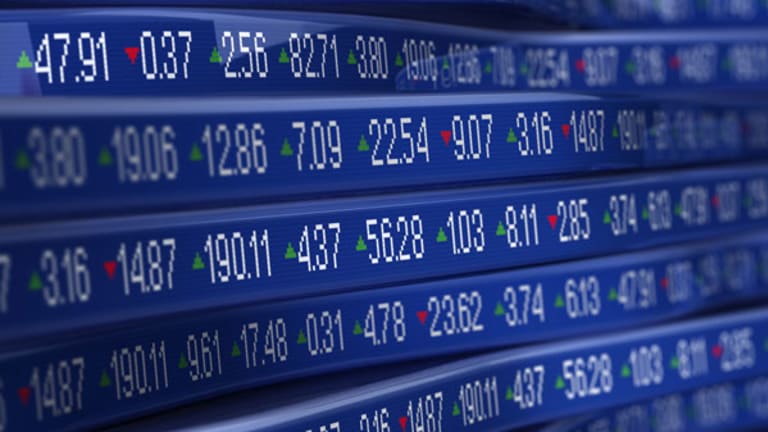 Warren Buffett Owns Up to Mistakes
The Oracle of Omaha admits he erred on the housing market in his latest shareholder letter.
NEW YORK (TheStreet) -- With a nickname like "the Oracle of Omaha," it is possible to forget that Warren Buffett has made his fair share of mistakes during his multi-decade investing career. In this year's Berkshire Hathaway (BRK.A) letter to shareholders, however, the billionaire investor took time to present some of his most recent flubs, reminding investors, fans, and market commentators that not even the most famous and successful of investors are immune to the market's challenges.
Given his success and charisma, it is not surprising that Buffett's highlights are well documented. In addition to his successes, though, fans and followers also keep close tabs on the investor's slip-ups. For example, many are well aware of the investor's past troubles with the airline industry. Although he has managed to successfully turn around NetJets in recent years, the staggering loss he was forced to write off from his bad bet on U.S. Airways remains a smudge on his record.
Energy is another industry the investor has struggled with in the past. While he has long maintained exposure to oil and gas companies, Warren Buffett famously doubled down in 2008 on
ConocoPhillips
(COP)
just as oil prices were peaking. The bet quickly went sour as crude prices crumbled, leading to a more than $1 billion loss. In the years following this bad bet, the investor has dramatically pared back his stake in oil producers, most recently closing out his
Exxon Mobil
(XOM)
position entirely. He still maintains small exposure to ConocoPhillips.
10 Top Warren Buffett Dividend Stocks
Once again, energy appears to be wreaking havoc on Buffett's portfolio. In a section listing Berkshire's lowlights over the past year, the investor noted that his company's decision to spend $2 billion to purchase bond issues of Energy Futures Holding has proven to be a "big mistake." Just as ConocoPhillips tumbled as oil prices fell off a cliff, Buffett's bet on this electric utility operation has floundered as natural gas prices turned south. With the fuel still struggled to find support, the wager will continue to inflict pain.
Perhaps the biggest error on Buffett's part over the past year, however, has been his persistent optimism towards the housing market. In this year's letter, the investor offered a mea culpa, noting that, while he expected the residential real estate market to claw back in a year or so, this forecast was "dead wrong."
With companies like Clayton Homes, Acme Brick, and Johns Manville listed under the Berkshire Hathaway umbrella, it is no wonder that Buffett is anxious to see the housing market snap back. In addition to helping his own company, the investor has proclaimed on a number of occasions that he feels this sector is one of the biggest weights on the nation's recovery picture.
10 Companies in the 'Ultimate Stock Pickers' Portfolio
His timeframe may have been off, but the investor is far from ready to give up on the U.S. housing market. On the contrary, in an interview with
CNBC
at the start of the week, the Nebraska native looked favorably towards the sector, admitting that, given the current low rates, he would be buying single-family homes if he was able to.
I have long stood by the belief that, given the challenges it is currently facing, the residential housing market should be avoided by all but the most risk-tolerant investors. A better play on real estate is to turn to real estate investment trusts, or REITS.
In addition to providing investors with a stable source of income, funds like the
iShares Dow Jones Real Estate Index Fund
(IYR)
and the
iShares Cohen & Steers Realty Majors Index Fund
(ICF)
can also offer exposure to the attractive apartment industry. By maintaining a small position in either of these two products, investors can benefit in the event that Buffett's mistake transforms into another success.
Apple's iPad 3 May Already Be Here
It can be difficult for an investor to admit to errors. However, the exercise can help to prevent against unnecessary losses. How has Buffett's honesty regarding his missteps affected your view of him? Feel free to leave a comment in the space below.
Written by Don Dion in Williamstown, Mass.
At the time of publication, Dion Money Management owned the iShares Dow Jones Real Estate Index Fund.