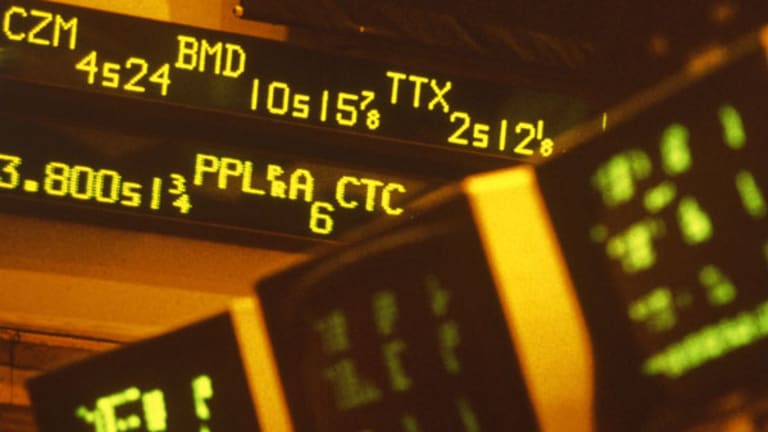 Buffett in Thick of Political Controversy
The legendary investor found himself this week in the middle of two hotly contested political and economic issues.
NEW YORK (TheStreet) -- Not usually one to shy from the spotlight, Warren Buffett has used a wide range of mediums to get his points and opinions across. With a fortune ranking him among the world's wealthiest individuals, it is no wonder that when he grabs the microphone or puts pen to paper, people are there watching.
With so much time on the stage and in the public eye, it is impossible to avoid ruffling feathers. Buffett will always have fans who adore him for his folksy, down-home charm and unmatchable business acumen. However, when the investor throws his hat into the ring on controversial issues, there are always detractors.
Just this week, the Oracle of Omaha and his business empire,
Berkshire Hathaway
(BRK.A) - Get Free Report
, were found cast in the middle of two of the hottest and most heavily-contested political and economic debates taking place in the country today.
Keystone XL Pipeline
Buffett seems to have had little to say regarding the controversial Keystone XL pipeline. This does not mean that the issue is not of interest to him, however. On the contrary, as
Bloomberg
uncovered this week, the investor's firm will be heavily impacted depending on how this development eventually plays out.
With no pipeline currently constructed, producers in the area have been forced to rely instead on rail to transport new oil. As the report notes, although it is considered to be more expensive than the pipeline option, railroad companies from both the U.S. and Canada could be called upon to handle the entire load. Among the firms that will likely benefit from this scenario is Berkshire Hathaway's
Burlington Northern Santa Fe Railroad
(BNI)
.
Taking on this responsibility would likely require expansion, thus making it an attractive growth opportunity for Buffett's railroad. With the potential for increased revenue at stake, it will be interesting to see if the investor will have anything to say on the issue in the days and weeks ahead.
Taxes
Overall, Buffett spent only limited time in front of the camera as the media instead focused its collective attention on another Berkshire Hathaway employee: the investor's long-fabled secretary, Debbie Bosanek. Seated near first lady, Michelle Obama, Bosanek made a rare on-camera appearance this week when President's State of the Union Address transformed her into the face of his proposed tax reform plans.
Reflecting on Buffett's old adage that his tax rate is lower than Bosanek's, Obama again brought up the controversial "Buffett Rule" which, as proposed, would require those earning a million dollars or more to pay at least a 30% effective tax rate. Under the current tax system, Basanek reportedly pays a 35.8% rate. Her boss, meanwhile, pays 17%.
In an interview with
ABC News
following the president's address, Buffett, a long- time proponent of tax reform, defended the plan and attempted to silence detractors. Seated next to Basanek, the billionaire investor stated, "People like to make money, and they make it if the tax rate is 15% each year and they make it if the tax rate is 30% each year." Buffett went on to say that the fact that his secretary pays twice the rate he pays is, "outrageous."
With the U.S. and global economy still working to regain its footing on the road to recovery and Washington in the midst of a heated election season, debates and discussions are sure to stay at a fever pitch. It will be interesting to see where Buffett chooses to make his voice heard next.
What are your feelings on the Keystone XL pipeline and the proposed Buffett Rule? Feel free to leave a comment in the space below.
Written by Don Dion in Williamstown, Mass.
RELATED ARTICLES:
>>Netflix Turnaround May Be Here
>>There Won't Be a Global Recession, Caterpillar Says
At the time of publication, Dion Money Management did not own any equities mentioned.