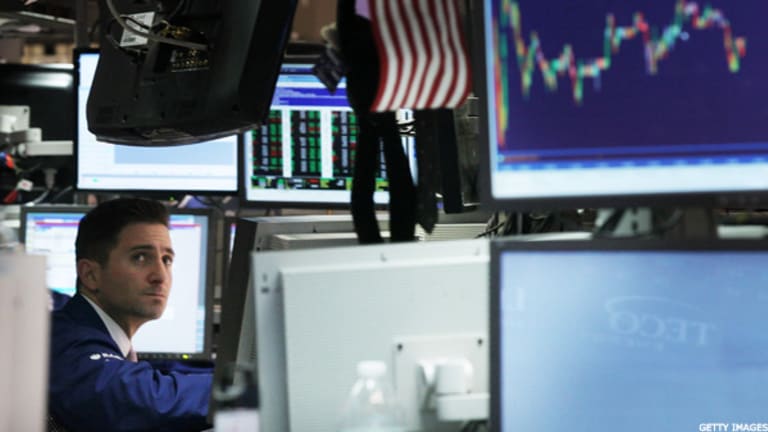 Buffett Gobbles Small-Town Newspapers
Berkshire could very well become the largest owner of small-town papers in the U.S.
NEW YORK (Real Money) -- For years, Warren Buffett has said he is looking for elephant-size acquisitions for his holding company, Berkshire Hathaway (BRK.B) - Get Berkshire Hathaway Inc. Class B Report in order for them to move the needle at the $150 billion conglomerate. While this goal doesn't eliminate Berkshire making small acquisitions, the smaller deals are usually done by someone other than Buffett.
Yet Berkshire's recent 3% stake in micro-cap
Lee Enterprises
(LEE) - Get Lee Enterprises, Incorporated Report
is a direct Buffett move. Lee Enterprises publishes 52 daily and 39 Sunday newspapers, 300 weekly newspapers and niche publications in 23 states. Lee also provides digital infrastructure and digital publishing services for about 1,500 newspapers. The company was founded in 1890 and is based in Davenport, Iowa. We know this is a direct Buffet bet because over the past several months, Buffett has been buying newspapers left and right. His focus has been on small-town publications with little to no online presence.
Last month, Buffett agreed to buy 63 of
Media General's
(MEG)
newspapers for $142 million. In addition, Berkshire also made a $445 million loan to Media General in exchange for 19.9% equity stake in the company. In addition to owning over 200 newspapers, Media General also owns 18 television stations and various websites. MEG currently has a market cap of $90 million and an EV of more than $700 million. Berkshire also got a seat on the board.
Buffett's publicly-stated reason for investing in newspaper is his belief that local small town papers can be very valuable if they focus on providing the news that everyone wants like sports and other local affairs. But because newspapers are so hated today, Buffett is picking up these assets on the cheap. Within a couple of years, Berkshire could very well be the largest owner of small-town papers in the U.S. And such centralized ownership could turn out to be a very decent bet.
Lee Enterprises sports a market cap of $72 million and an enterprise value of more than $1 billion. While Berkshire's 3% equity stake is a financial rounding error for the company, Lee clearly now has a lender of last resort in Berkshire. Lee generates $170 million in annual EBITDA, making a transaction very doable even for Buffett's value demanding ways. The company owns a vast number of papers that Berkshire would be happy to own and Berkshire is likely is to make another investment in Lee in the near future. A simple offer to buy out the equity and take on the debt would give Berkshire immediate access to hundreds of publications, some of which Berkshire would probably want to divest.
Buffett already said that he is buying these papers for keeps. He's not done with his newspaper spree and companies like Lee give him the best and most economical way to gobble up dozens of papers at a time. Shares in Lee trade for $1.39 and jumped 16% last week when the Berkshire stake was announced. Insiders own 8% of Lee's equity so any further transaction involving Berkshire could likely be favorable to equity holders.
At the time of publication, the author had no positions in any of the securities mentioned.
Sham Gad is the managing partner of
, a value-focused investment firm based in Athens, Ga. Gad has written extensively for
The Motley Fool
and was a securities analyst for UAS Asset Management, a small value investment fund in New York City, in 2007. From 2002-2005, Gad managed assets for the Gad Investment Group.
Additionally, Gad has just released a new book,
The Business of Value Investing: Six Essential Elements to Buying Companies Like Warren Buffett
. He earned his BBA and MBA at the University of Georgia. Gad appreciates your feedback;
to send him an email.