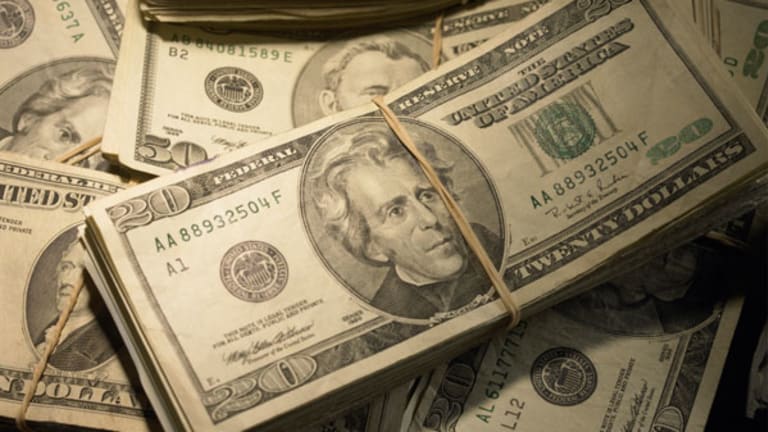 Publish date:
BTIG Downgrades Facebook; Old Tech Cools Off: Best of Kass
In highlights from this week's trading diary and posts, Kass tells us how Facebook got unfriended and how Intel's close earlier in the week chilled old tech.
In highlights from this week's trading diary and posts, Kass tells us how Facebook got unfriended and how Intel's close earlier in the week chilled old tech.
Doug Kass fills his blog on RealMoney every day with his up-to-the-minute reactions to what's happening in the market and his legendary ahead-of-the-crowd ideas. This week he blogged on:
How Facebook got unfriended.
How old tech cooled after Intel's close on Wednesday.
Click here for information on RealMoney, where you can see all the blogs, including Doug Kass'--and reader comments--in real time.
Originally published July 22 at 7:45 a.m. EDT
BTIG Unfriends Facebook

BTIG downgraded Facebook (FB) - Get Report to "Neutral" this morning from a previous "Buy," writing:
"With Facebook stock now over $120 (exceeding the $117 price target we set one year ago this week), we believe the risk/reward is no longer compelling.

Facebook remains one of the only ways to play the shift of legacy-media ad dollars to mobile, and its advertising growth rate remains staggeringly high, especially for a $348 billion market-cap company. However, investor expectations over the past year have risen dramatically, and we now feel the bar is simply too high."
As a reminder, Facebook is this week's Short Trade of the Week, and I added to my short of the stock Thursday at $121.70.
Position: Short FB.
My Takeaways and Observations

Originally published July 21 at 5:38 p.m. EDT
The division, partisanship and animus in Washington, D.C., will likely result in more volatility and two-way action in the months leading up to the election.
I am considering buying VIX calls.
Beware of CEOs bearing gifts because they often lie like ministers of finance on the eve of devaluation. Think Southwest Airlines (LUV) - Get Report and Caterpillar (CAT) - Get Report over the past two years.
Two-year swap spreads are blowing out in Europe, but no one is looking at this! Tell me something I don't know!!
Straight talk on Fastenal (FAST) - Get Report .
After the close Starbucks (SBUX) - Get Report posted lower-than-expected sales/comps, which caused pressure on the share price (down 3% after hours). Well, no thanks a latte!
The market bottomed down about 13 handles lower in the futures but managed a small rally near the close and ended with a loss of about half that nadir. Not decisive in either way.
The U.S. dollar weakened.
The price of crude oil declined by $1.20 to $44.55, but it had little impact on the markets.
Gold recovered $12.40 to $1,331.
Agricultural commodities: wheat +5, corn -5, soybeans +4 and oats +3.
Bonds were down relatively big early in the day, but recovered at the day's end.
The yield on the 10-year note dropped two basis points . The long bond yield was flattish.
The 2s/10s spread rose by one basis point to 87 basis points.
Municipals were flat.
High yield was better to sell.
Banks sold off small after bonds dipped in the morning and didn't reverse with the recovery in bonds during the afternoon.
Brokerages were hit with profit taking.
Insurance was mixed. I added to Hartford Financial Services Group (HIG) - Get Report.
Auto stocks disappointed (up modestly) despite the General Motors (GM) - Get Report blowout. I added to my short in premarket trading.
Old tech cooled off after Intel's (INTC) - Get Report disappointment after the close on Wednesday.
Energy stocks were lower on weaker crude prices.
Retail was mixed.
Ag equipment was up big in the early going after the Joy Global (JOY) takeover, but faded all afternoon. Deere (DE) - Get Report was lower on the day.
Defensive, staples were lower on the day, led by Campbell Soup (CPB) - Get Report on weak earnings.
All components of (T)FANG were lower. Tesla (TSLA) - Get Report , off $8, led on the downside.
Here are some value-added contributions from our columnists:
I liked two of them very much by Jim "El Capitan" Cramer. One, on staying with stocks, and the other, on GM's blowout of earnings per share.
Tim "Not Judy or Phil" Collins on "insect positioning."
Robert "Not Rita" Moreno on a contrary view on PepsiCo (short).
The market has stretch marks, according to Rev Shark.
Tim Melvin on some interesting regional bank buys.
Position: Long HIG, DD, TWTR, OAK, SPY puts; short SPY small, QQQ small, NFLX small, SBUX, CAT small, GM, and F.
Action Alerts PLUS, which Cramer co-manages as a charitable trust, is long FB, SBUX and PEP.
At the time of publication, Kass and/or his funds were long HIG, DD, TWTR, OAK, SPY puts; short SPY small, QQQ small, NFLX small, SBUX, CAT small, GM and F, although holdings can change at any time.
Doug Kass is the president of Seabreeze Partners Management Inc. Under no circumstances does this information represent a recommendation to buy, sell or hold any security.