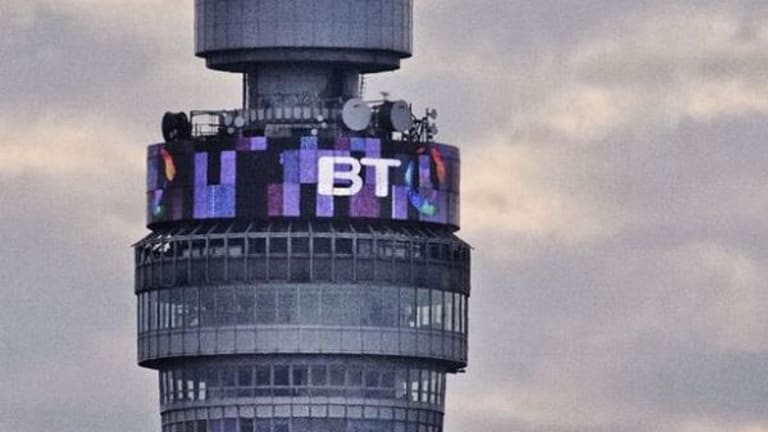 BT Takes Fresh Hit Over Italian Accounting Scandal
BT shares dropped in first minutes of trading.
BT Group plc's (BT) fell in the first minutes of trading Friday after it reported profit fell by 42% in its first quarter as the company deals with the fallout from an accounting scandal in its Italian unit.
BT shares were down 2.23%, changing hands at 309.4 pence in London in the first 15 minutes of trading. Shares have gained 2.61% over the past three months.
Profit before tax for the three months to the end of June came in at £418 million ($546.7 million), compared with £717 million in the same time period last year. Ebitda fell by 18% to £1.47 billion and earnings per share fell 51% to 2.9 pence.
Accounting irregularities in the telecom's Italian division were uncovered in January, leading to the dismissal BT's European head Corrado Sciolla and forcing the telecoms giant to take a £530 million writedown and wiped nearly £8 billion off the company's value.
The U.K.'s biggest telecom said that it has agreed to pay Deutsche Telekom (DTEGY) and Orange (ORAN) £225 million over the sale of EE, which the two European telecoms sold BT for £12.5 billion.
As part of the deal to buy EE, the two companies took stakes in BT, which were hit when the share price fell.
BT said it will bring its consumer and wireless unit EE will be brought together in the newly formed Consumer division.
"We will continue to simplify and streamline the business and rationalize our costs as demonstrated by our ongoing performance transformation program," CEO Gavin Patterson said in statement. "Our businesses are leaders in their core segments and as we drive the business forward I am confident in the outlook for our company."