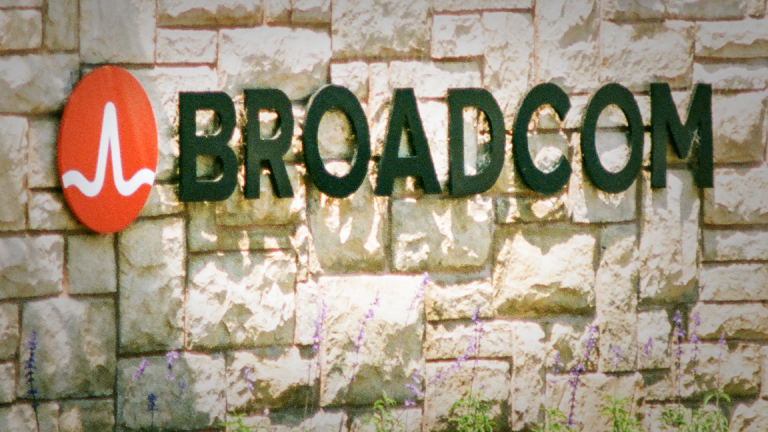 Broadcom's Plunge Following Its Deal for CA Looks a Little Excessive
Though there are legitimate concerns surrounding the CA Technologies deal, investor psychology also seems to have played a big role in Broadcom's double-digit Thursday drop.
For a few different reasons, it's quite understandable that Broadcom's (AVGO) - Get Broadcom Inc. Report shares sold off on news that the company plans to spend $18.9 billion to buy CA Technologies (CA) - Get CA, Inc. Report .
However, the 13.8% drop seen in Broadcom's shares on Thursday thanks to the deal -- it took about $17 billion off the company's market cap -- is arguably excessive. The decline says a bit about how much markets tend to fear the unknown, and perhaps also something about how investors are prone to sell first and ask questions later when the original story that led them to buy a stock has meaningfully changed.
Topping the list of reasons why Broadcom tumbled: CA is a large enterprise software company with a very broad and diverse product lineup. Naturally, there are concerns about how well such a company will perform as a subsidiary of Broadcom, a chip and hardware supplier that has never owned a major software firm before. As well as about how much Broadcom's existing operations could be impacted as CEO Hock Tan and the rest of Broadcom's management devotes time and resources towards bringing CA into the fold.
And -- though it's possible that Broadcom will hold off in the near-term on making such a move as it focuses on closing the CA deal and integrating the company -- there are worries that the CA deal will be followed by additional software acquisitions.
There are also a few other things that could be putting some investors on edge. Specifically:
CA has been seeing minimal revenue growth, as its exposure to growing developer tool, IT management and security markets is offset by its exposure to a fairly stagnant mainframe software market as well as competitive and cloud pressures in certain fields.
Though Broadcom remains committed to paying out half its free cash flow (FCF) via dividends, the CA deal could impact the pace at which Broadcom uses the $12 billion buyback authorization it created three months ago.
With Broadcom planning to issue $18 billion in debt to help pay for CA, the deal stands to significantly increase a net debt balance that stood at $9.4 billion as of April.
The fact that management didn't give any prior indication that it was planning a big software transaction, and didn't host a conference call in its aftermath, doesn't seem to be going over well. Though maintaining an Outperform rating on Broadcom, Bernstein analyst Stacy Rasgon blasted management for not hosting a call. "[W]e cannot stress how unhappy we are with the company's communication practices around this," he added.
As an aside, Broadcom's relative lack of PR savvy may have also played a role in the failure of its hostile bid for Qualcomm (QCOM) - Get Qualcomm Inc Report , which was shot down by the Trump Administration in March on (highly debatable) national security grounds.
Nonetheless, for all the legitimate critiques one can air about the CA deal and how it was handled, it's still worth questioning whether an $18.9 billion deal to buy a company that produced $1.15 billion in FCF during its last fiscal year -- and which could end up producing more than that in future years as Broadcom cuts costs and attempts other profit-enhancing moves -- warranted a $17 billion drop in Broadcom's valuation.
Such a drop is especially worth questioning in light of the fact that it leaves Broadcom valued at just a little over ten times its expected fiscal 2018 (ends in October) EPS, while also sporting a 3.3% dividend yield.
In addition, though it's possible that CA proves the exception to the rule here, given how unique the deal is for the company, Broadcom's management does have an exceptional track record when it comes to making acquisitions pay off. From LSI Logic to Emulex to the original Broadcom, Hock Tan & Co. have quite the history of M&A success. That at least warrants giving them some benefit of the doubt.
Yet clearly, a large number of Broadcom investors responded to the CA deal by rushing to hit the Sell button. Ultimately, a lot of this activity might have less to do with worries about things such as deal execution, debt or buyback activity than with the simple fact that Broadcom will soon no longer be the same company that these investors once chose to put hard-earned money into.
Broadcom has long been seen as a chip and enterprise hardware play. A company that had obtained high-margin chip and hardware franchises (some growing faster than others) in markets with limited competition, figured out how to maximize their profitability and remained on the lookout for new deals that would allow it to repeat the process. And in recent years, large capital returns have also become a part of the story.
By committing $18.9 billion to buying a slow-growing enterprise software firm, and largely financing the deal via debt, Broadcom has upended this storyline. And regardless of what pros and cons exist for the new story that Broadcom is selling -- one involving the creation of an "infrastructure technology company" that provides chips, hardware and software -- some investors would prefer to move on upon seeing the demise of their original thesis for the company.
However, for an investor who is willing to give Broadcom some benefit of the doubt regarding the CA deal, is willing to stomach additional near-term volatility and is still upbeat about the long-term mobile and data center opportunities the company has before it, the low multiples that Broadcom trades at following its Thursday plunge make its shares worth a look.
This column originally appeared on Real Money, our premium site for active traders. Click here to get more great columns like this.